One of the best things about running in the countryside is the amount of animals you encounter early in the morning. Aside from dogs and cats, you can see all sorts of little animals as well as sheep depending on where you choose to exercise.
The other day I saw this picture and couldn't help but laugh at it, a few sheep joining the 10k in Northumberland for fun: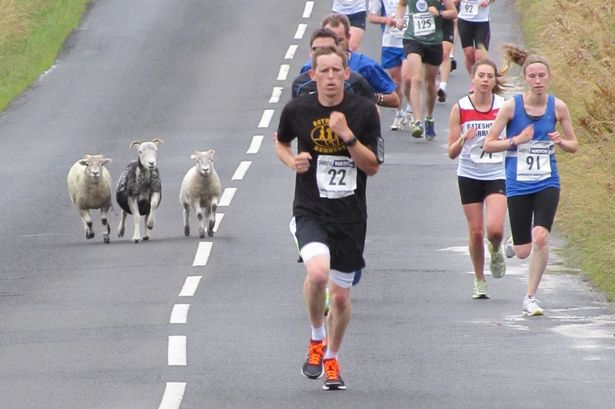 10k in Norlumberland, from ChronicleLive
I thought they were hilarious, so couldn't help but sharing here!