One of the most complicated parts of the fiber crafts, and a part that normally takes at least a couple of weeks for me, is the planning phase. As soon as you are done with a project, you try to figure out what you want to do next. The first step is to decide what I feel inspired to make:
Quick project
Long and intrincate project
Use existing yarn project
Use existing pattern project
Learn a new skill only project
Garment or accessory project
Something I have done before or something new
Who will be the owner? Is it for me? Someone in my family? Friends? Special occassion?
In my case, it depends on the time of the year, the plans I have for the coming months, whether I have stumbled upon something super cool that I could make for someone and how much spare time I have over the coming months.
The first thing I decided is I want to use this gorgeus variegated yarn I bought a few months back: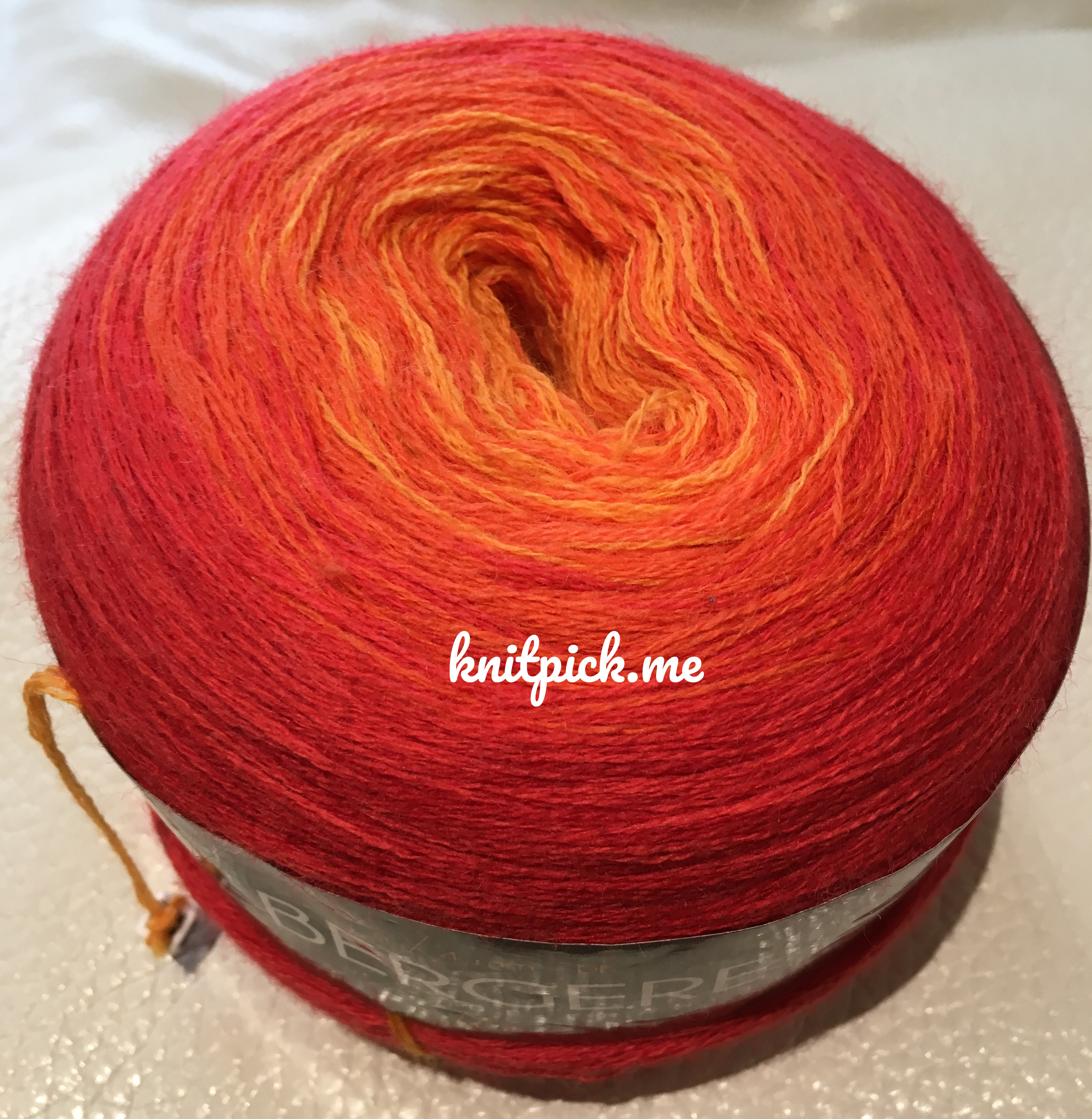 I only have one skein, it is 100% merino, Unic from Bergere. The weight of it is DK, but it comes on 4ply untangled fibre, so it will be like working with 4 strands of fingering yarn at once. I have 660m of material (200g).
With this amount of yarn I cannot really make an adult size garment, but I could make a rather gorgeous complement, either cowl, infinity scarf or a shawl. I could also make a garment for a child or a baby. The changing color of the fibre also makes for a nice color effect if I were to find the right pattern for it.
Q&A
Knitting or crochet?
Either one would work for me this time around.
What are you making? For whom?
Something easy and quick that showcases the yarns color. Probably a cowl/shawl/infity scarf for myself. Not in the mood for learning a new skill, so a pattern with some known techniques will have to do.
Which patterns are worth considering? Are there any nice examples out there of projects made with this yarn?
I looked at the patterns showcased by the manufacturer of the yarn, but none of them were really my cup of tea. Kept searching until I found a book of shawls that has patterns specific for variegated yarn like this one. I bought the book yesterday and I am trying to decide which one to make, it is called The Shawl Project: Book Four, by The Crochet Project.
Now the only question left is to figure out which of the projects in the book I like best and get crocheting. Will post a picture of the project when it is finished!