I was in Berlin for an event last week and I stumbled upon a magic place 3 minutes walk from my hotel. This place was Idee Creativmarkt, a crafts shop similar but very different from Hobbycraft in the UK, it felt posher with a lot of high quality yarns on display. It was also different because the shop was organised in a more relaxed and creative way, with lots of example projects to inspire visitors to be creative and playful with colors and textures. I didn't buy anything, though, because I am on a mission to reduce my stash for the foreseeable future, and I have decided to only buy new yarn when absolutely necessary (i.e. I have started a project and I need more of a particular color to be able to finish it) or a new project requires some new type of fibre that I don't own in significan quantities.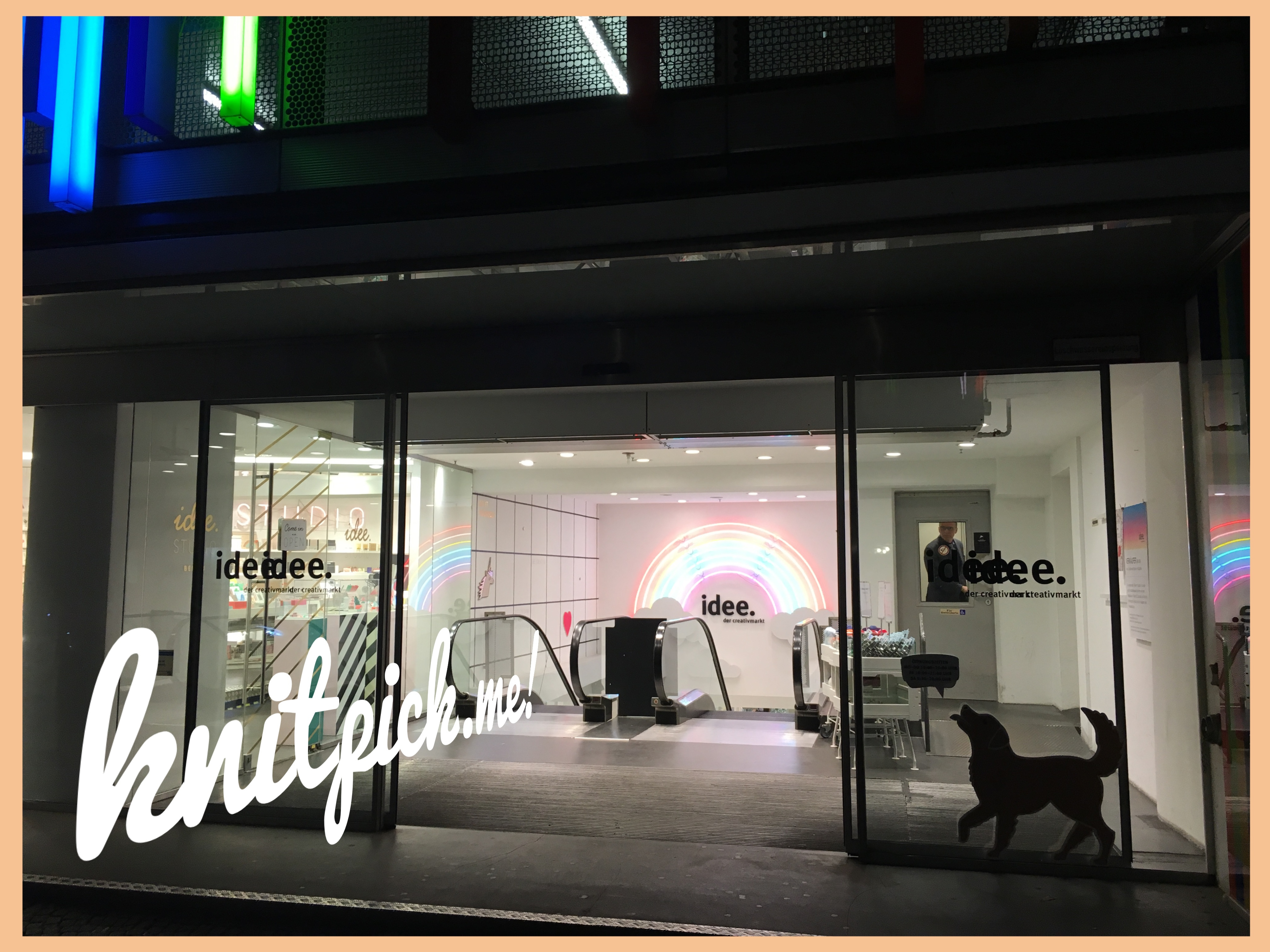 Their building was decorated with what I thought was a very clever design of their logo in lighting. Apologies for the bad picture but I hope it conveys the idea of what it looks like: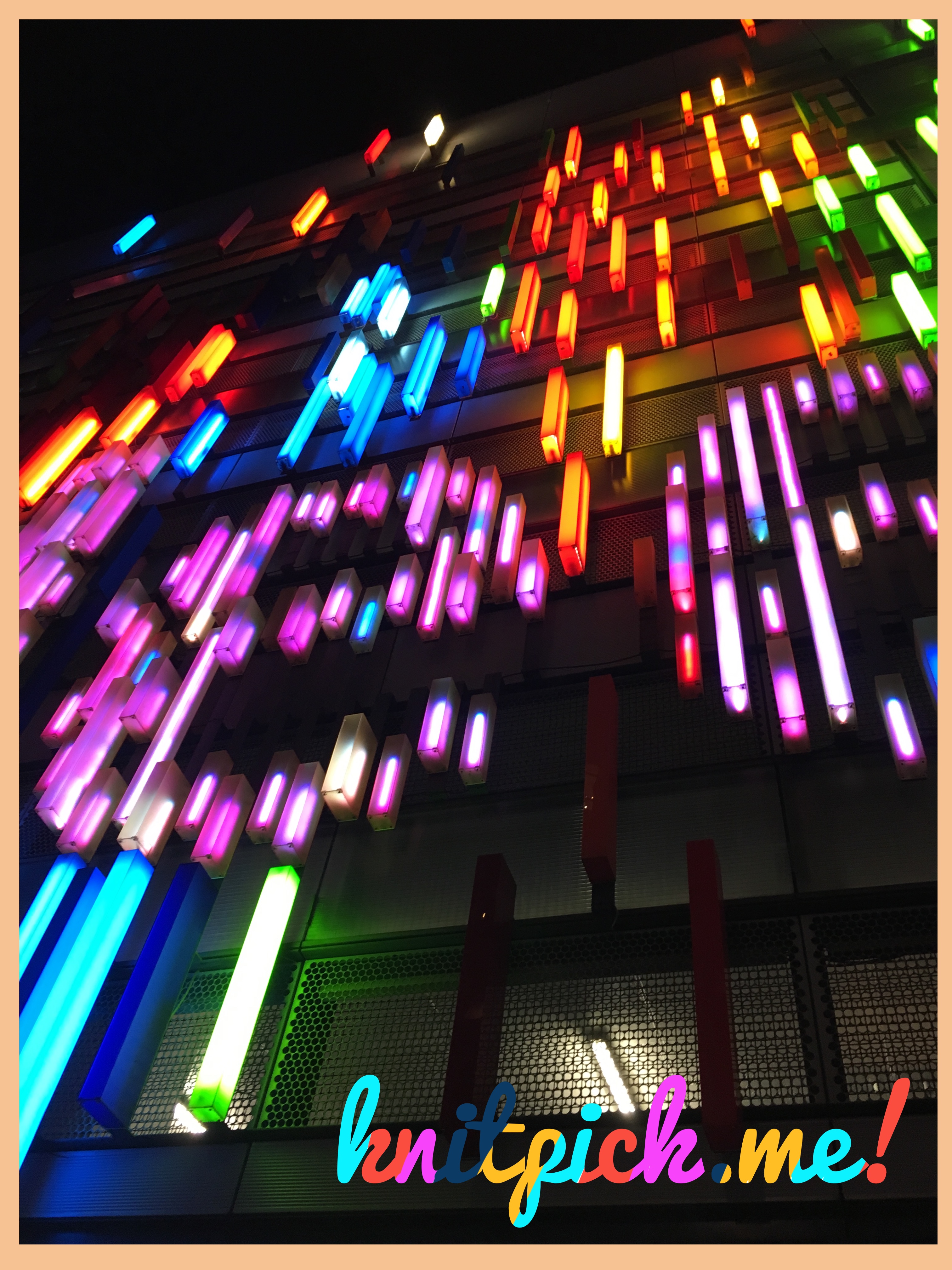 Of all the projects they had as samples, this is the one that captured my imagination the most, I seem to be enthralled by variegated yarns nowadays: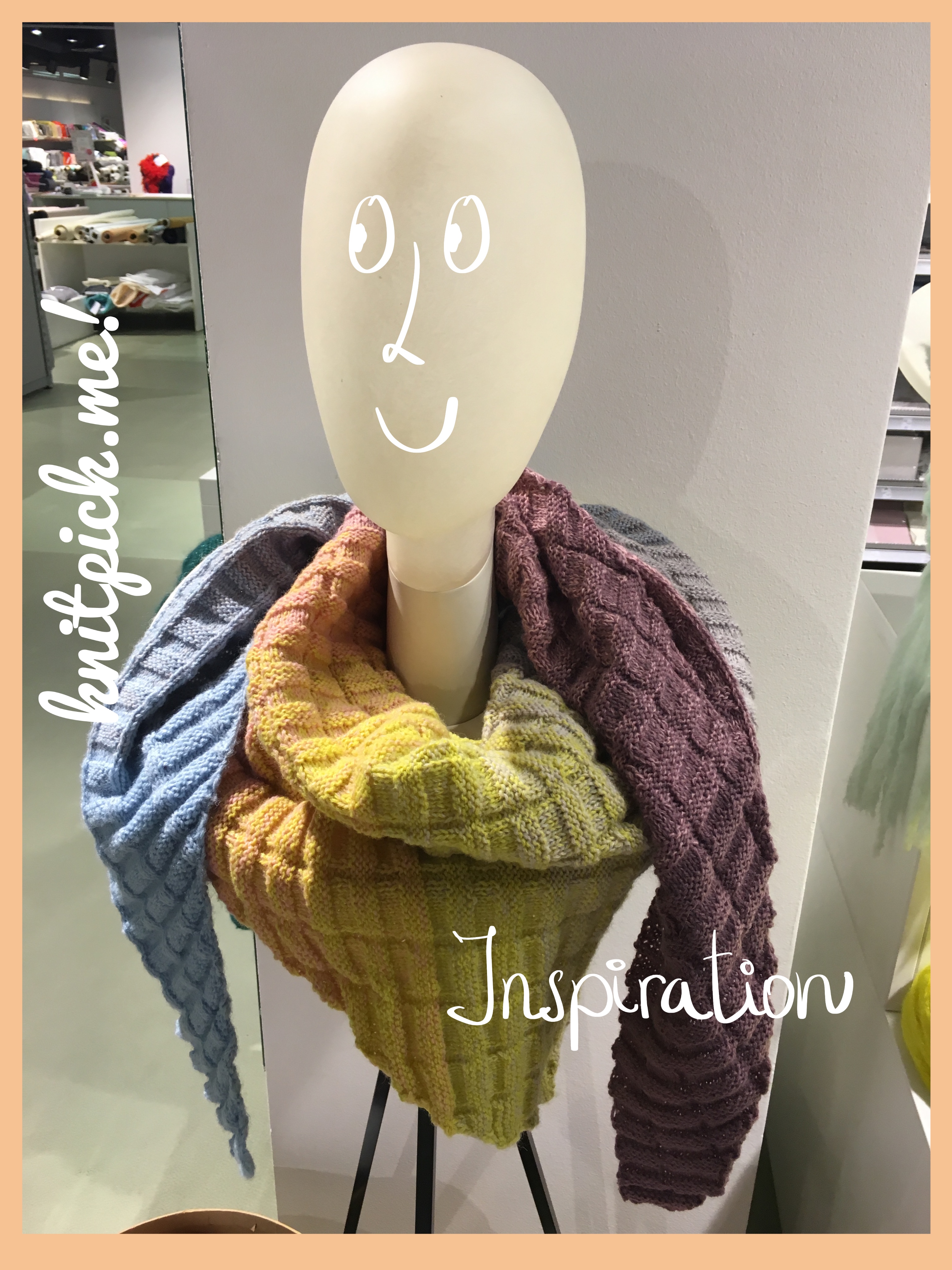 I would definitely recommend any crafters spending a couple of days in Berlin to stop at Idee for inspiration, you won't be disappointed. I shall go back to my started variegated shawl soon!