Over the past month, we've been living confined to our homes trying to stay socially isolated from each other to stop the spread of COVID-19.
It seems now that some shops are starting to open with some extra social distancing measures, so I have been trying to get ready for when we actually go out again. Sourcing face masks online is mission impossible at the moment, I gave up and decided to craft our own: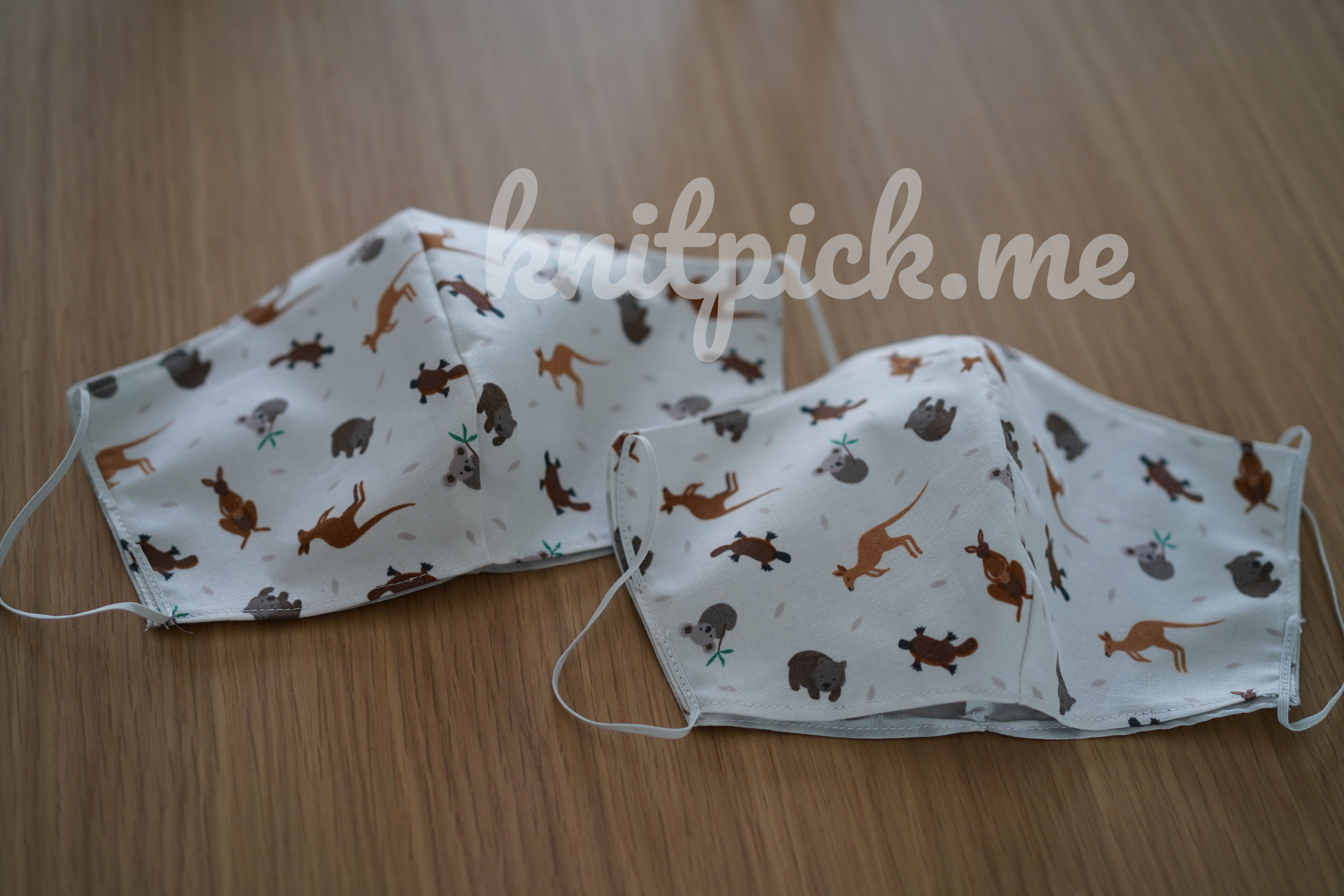 I have used the medium size of an online free pattern available here. Left them open at the bottom to be able to squeeze in a kitchen paper towel when in use, apparently it has better filtration capabilities than just cotton.
The science behind mask wearing to protect yourself from COVID-19 is not overwhelming, but there is consensus that some protection is better than nothing and that wearing a mask stops you from spreading the virus if you are an asymptomatic carrier, so the idea is to wear them to protect others as much as ourselves. Here are some links I read about materials and how to make and clean the masks, as a reference:
What Experts know about Masks and COVID-19, see.