I haven been watching compulsively "The Midnight Quilt Show" over the past few weeks, to learn about quilting and because it is quite a funny series. Angela Walters makes those videos really informative and entertaining.
There is a chapter that is not about quilting but about piecing, in particular sewing a lovely Cathedral Window Pillow, so I decided to use a charm squares bundle I had waiting for the perfect project to come along (from Moda Grunge) and a bit of white fabric (Solid Arctic White- Solids By Freespirit Fabric) that I bought a couple of weeks back.
This is where I started, after cutting my white pieces and ironing a few of them as triangles: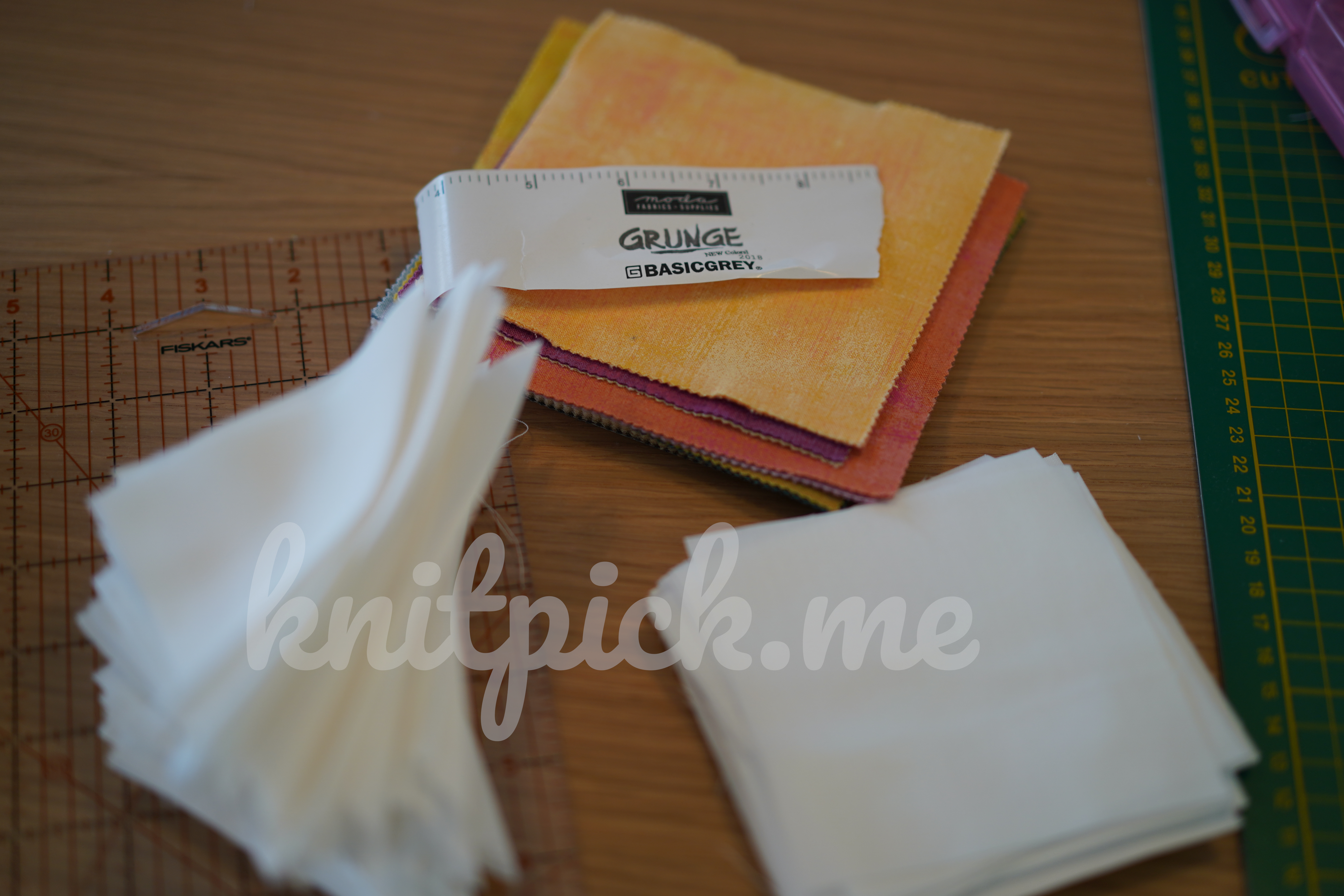 Then I spent a few hours piecing the whites together as the background for the cushion: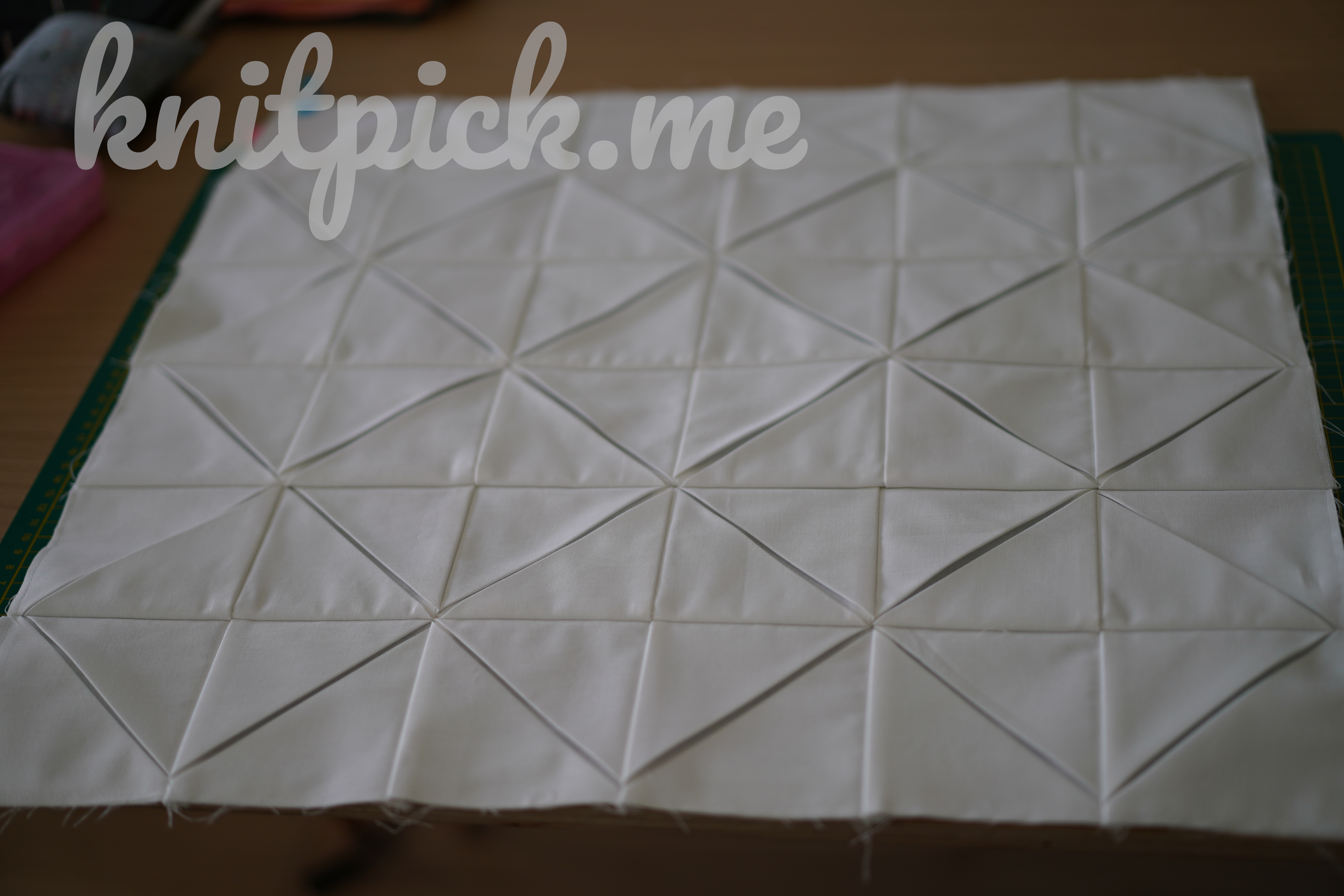 Then a couple more cutting and assembling the rest of the cover: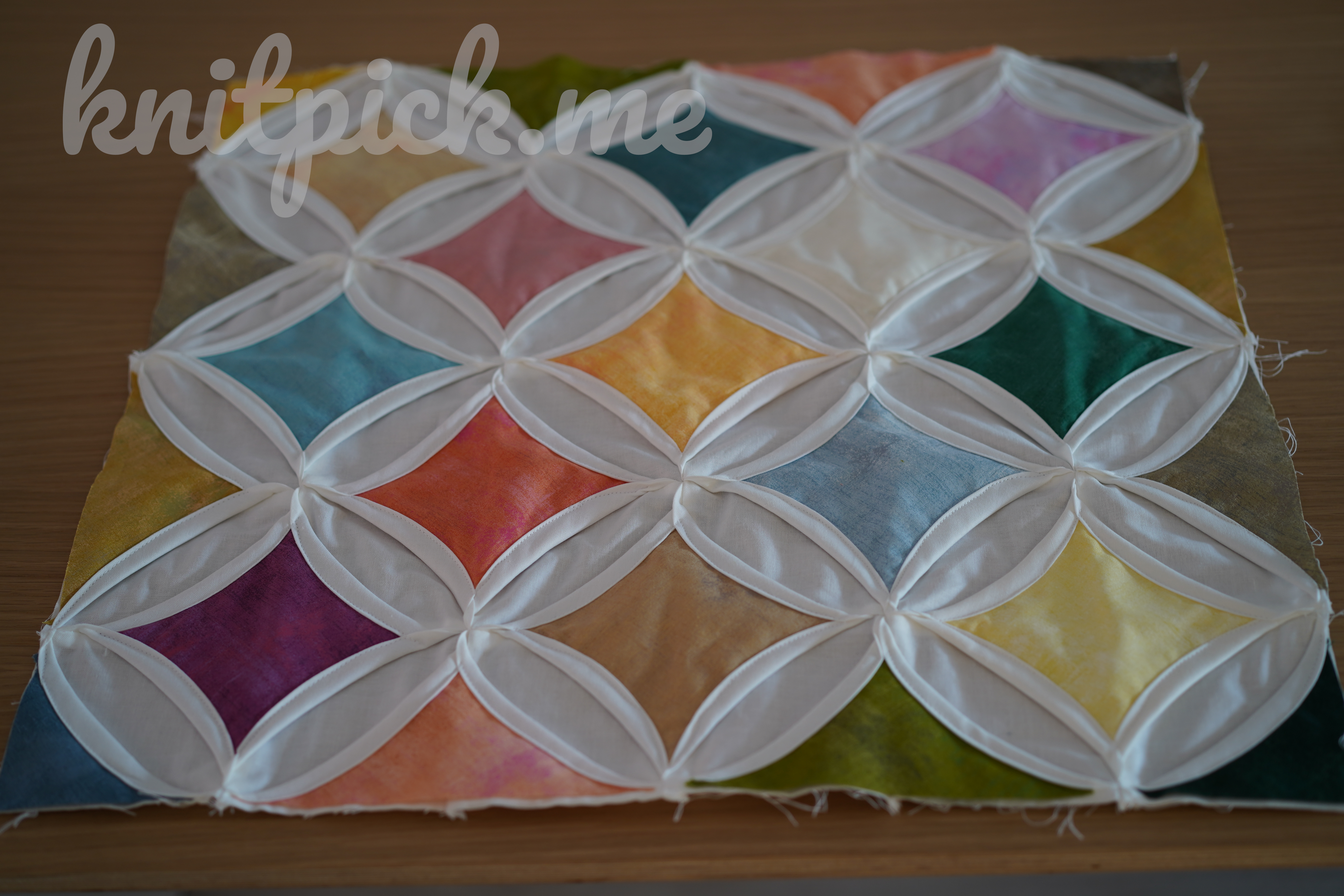 I must say I am so pleased with the result that we have ordered a zipper and filling for the cushion to be allowed in one of our sofas. I hope it looks good and feels better when stuffed and finished!
This is the first project I do where I piece fabric that I have had to cut from scratch and to measure from the charms. It has been a learning experience, I recommend this project to any beginner out there that is wondering whether to get started and more importantly, how.