My last quilting challenge from Angela Walters, the Echoes and Curves challenge. Despite the intricate look, this is a panel and it came printed as such, it can be bought on Angela's website. To me, it makes a lot of sense to practice quilting on panels, rather than my own piecing, so that I don't end up disappointed in the quilting just because I was practicing.
This is the end result: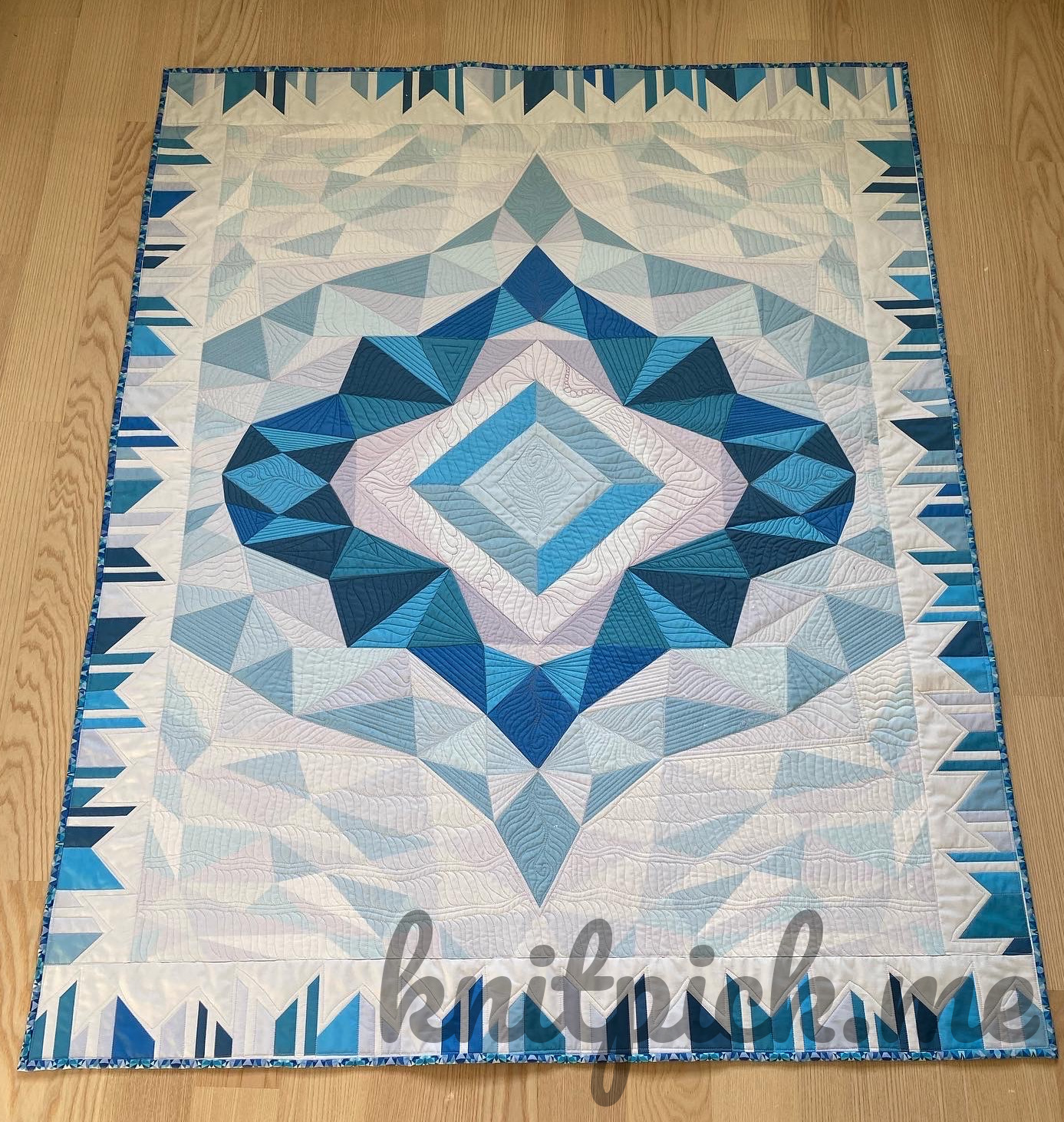 And here is a peak at the backing, which looks gorgeous on the finished quilt: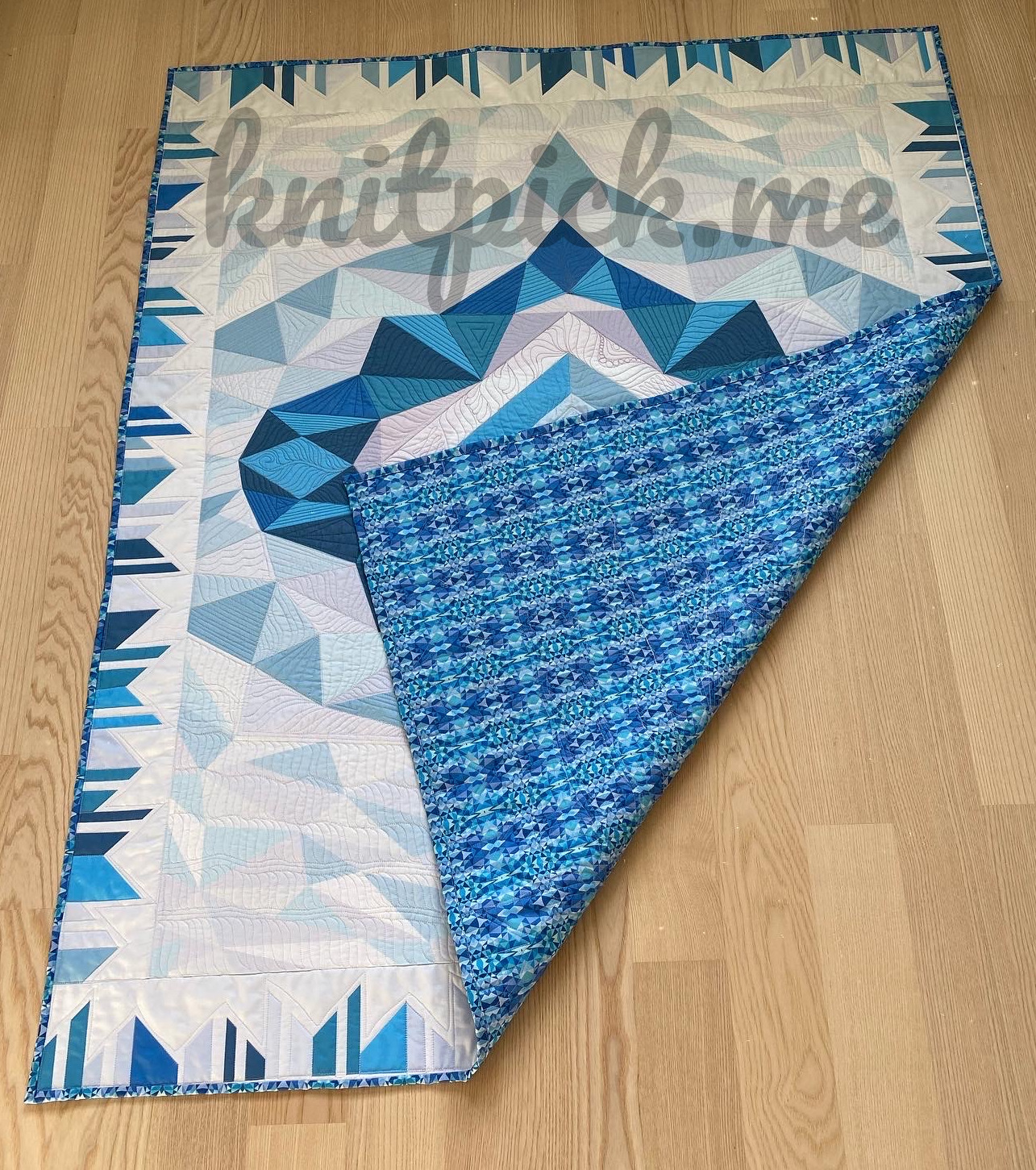 Things I learnt:
Serpentine lines
Plume feathers
Echoing
Check the tension on the back often. At some point during the project my tension went off because my bobbin was running out and I had to unpick a good section of it. I had heard a weird rattling noise and ignored it dutifully. Lesson learnt: do not ignore your machine when it tries to talk to you.
This finished beauty is about to be shipped to my mother who seems to love blue and any other color I happen to make a quilt on. This pandemic taught me to quilt and the quilts are really helping us share some moments, despite being apart. I have a couple more projects that, when finished, will be shipped to her or maybe, fingers crossed, I may be able to safely fly them to her in person.