As a software engineer, I spend a lot of time in front of my computer and I am fortunate enough to work from home, in the UK. Until a year ago computers and learning to play piano were the only hobbies I had. This means that after a hard day of work staring at my screen and typing on my keyboard I had little variety of activities to choose from. Watching TV and going to the pub are not my thing either. 
Playing piano was a great escape from the computer and did help me relax and unwind, but when you are tired and stressed from work, learning to play piano (learning notes, repeating scales, arpeggios…) is not necessarily an easy or rewarding activity all the time, so I needed to find something that I could do even when I was mentally exhausted. 
I had tried studying a different degree in the past (Psychology, Economics and Maths), but after an 8 hour day of work, finding the motivation to study a degree on a subject you like for the pleasure of learning is not easy or fun most of the time. 
Whilst I was trying to find the right thing to do in the evenings, I went to a business trip to meet my team for a week in Boston, MA. I met a few new members of the team, amongst them a lady that had a crochet hook in her hand for most of the time we were not working. I found her hand movement mesmerizing, so I asked about the craft and she explained to me how relaxing and rewarding it is and how easy it is to get started. "I can help you buy a few supplies that will get you started if you want". And that was it. I was hooked.  The first yarn shop I ever went to was Michaels in Burlington, MA. My first set of crochet hooks were also bought in the US, online. 
On the trip back home I took a skein of yarn and a plastic hook with me on the plane and practised the basic stitches, over and over again. The result was my first finished project: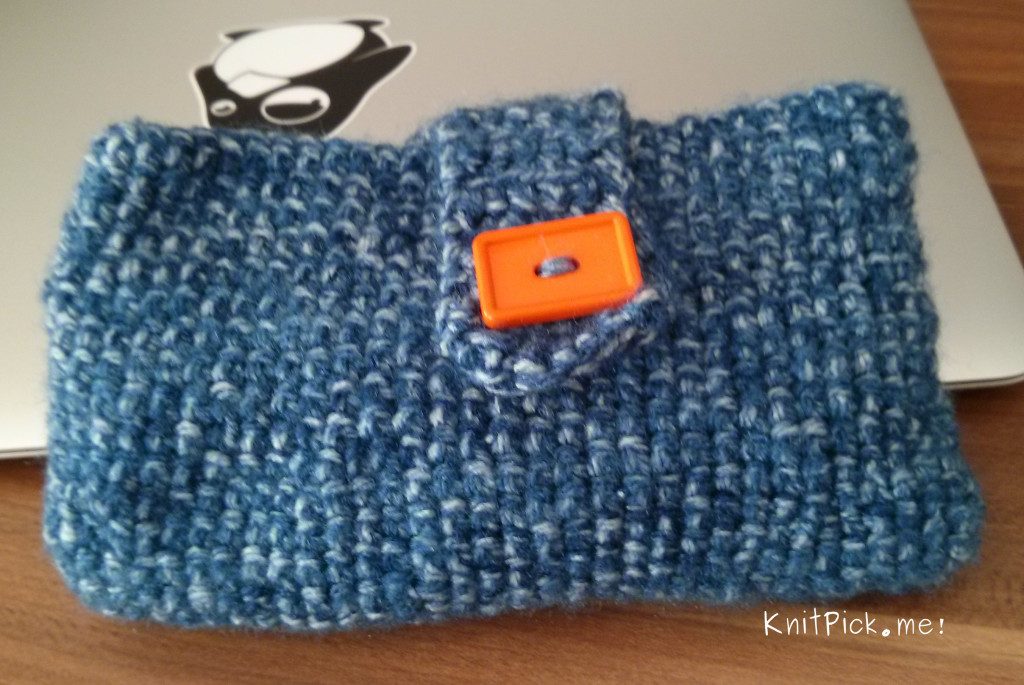 That is how it all started.