I learnt how to make amigurumis online, on the Craftsy platform, with a wonderful course by Stacey Trock. 
There is an endless amount of things you can do with yarn and in my opinion one of the cutest are stuffed colourful animals. After watching a couple of videos and choosing yarn and hook that were adequate for the project, I followed carefully Stacey's instructions. This was the result: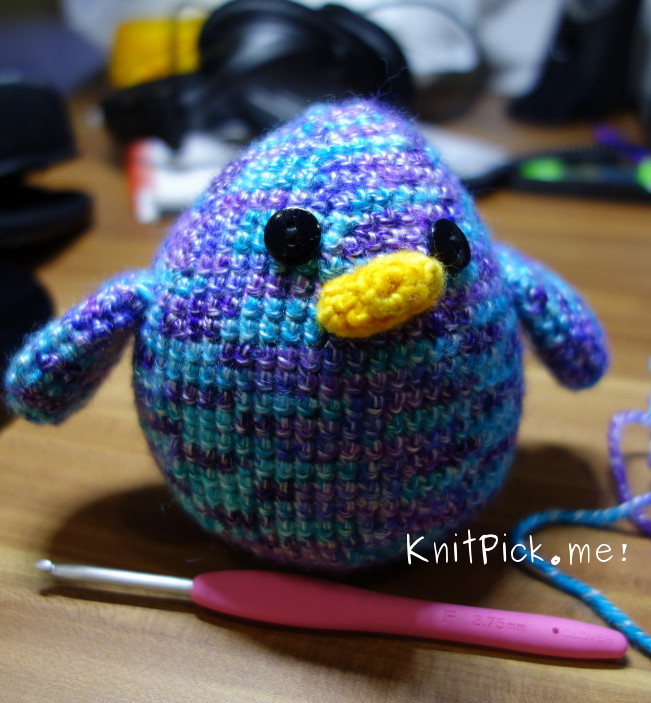 I loved it then and I still love it now. The beak was a bit tilted, the eyes were buttons, the fabric is the wrong way around… but I love the little birdie!
The pattern, very simple and easy for beginners, is available for purchase from Stacey's website.