I have been working on reducing the amount of yarn and buttons I hoard this weekend. I wanted to do some quick projects, but some of my ideas didn't come to fruition, as explained yesterday. There was one, however, that was quite successful. I grabbed some super chunky merino yarn from my trip to the Knit & Stitching Show last year and crocheted non stop. I managed to get rid of two balls of yarn in the process!
This is the new cowl: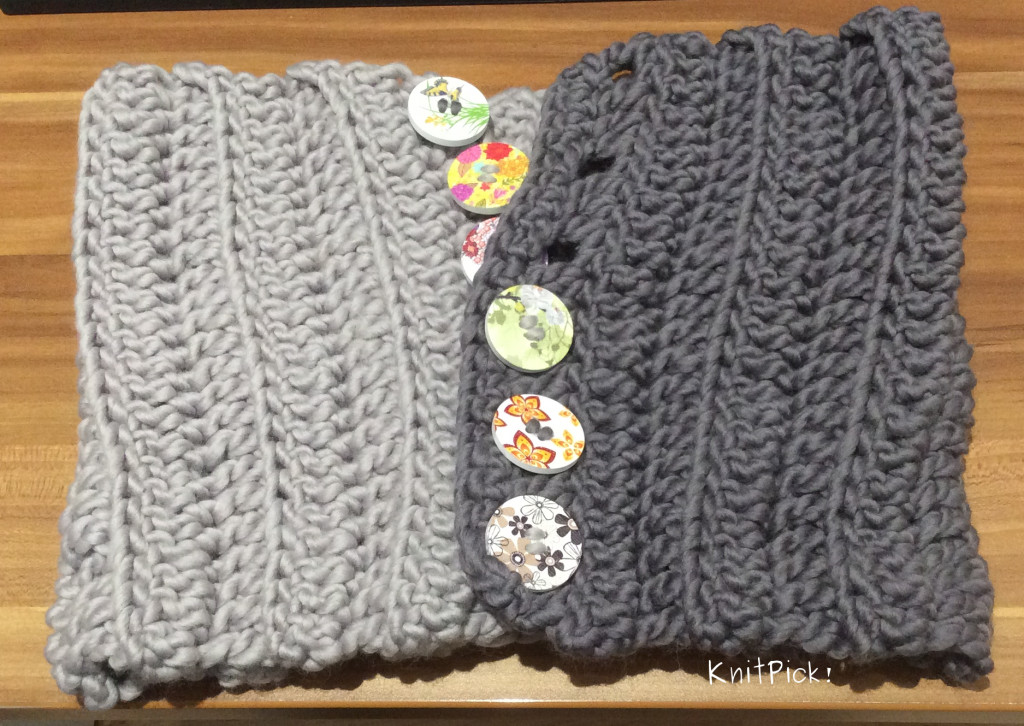 It is inspired on a free pattern I love from Joanne Scrace. Normally I would change colour every few rows and make stripes. This time, however, the yarn was chunky (not so easy to weave in the ends) and I didn't think I was going to have enough yarn, so I preferred to minimise the throwaway yarn and kept going, doing only one change. As it happens I love the effect on the finished product. 
The yarn is 100% sustainable merino wool from Stitch & Story, The Chunky Yarn. I used 200g of yarn in total, so the cowl is slightly on the heavy side. The buttons are from a 75g mixed buttons bag I bought  from The Bead and Button Company.