Last year I came across some bamboo yarn that I loved, even though I didn't know what to do with it for a while. In the end, I saw a pattern on Inside Crochet Magazine (Issue 52) that I liked, it was the Marrakech Shawl by Katherine Laight. I took the pattern to one of my crochet lessons, the one about learning how to read patterns, by Joanne Scrace, and she put me on the right track showing me how to read the flower pattern. This is how the shawl ended up: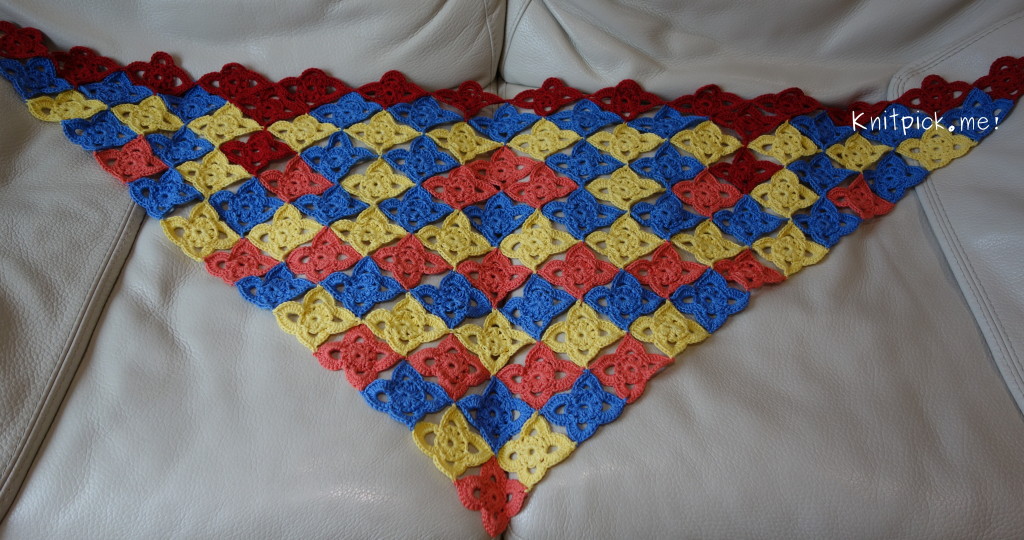 I enjoyed the making of the flowers quite a bit. A more detailed view of them: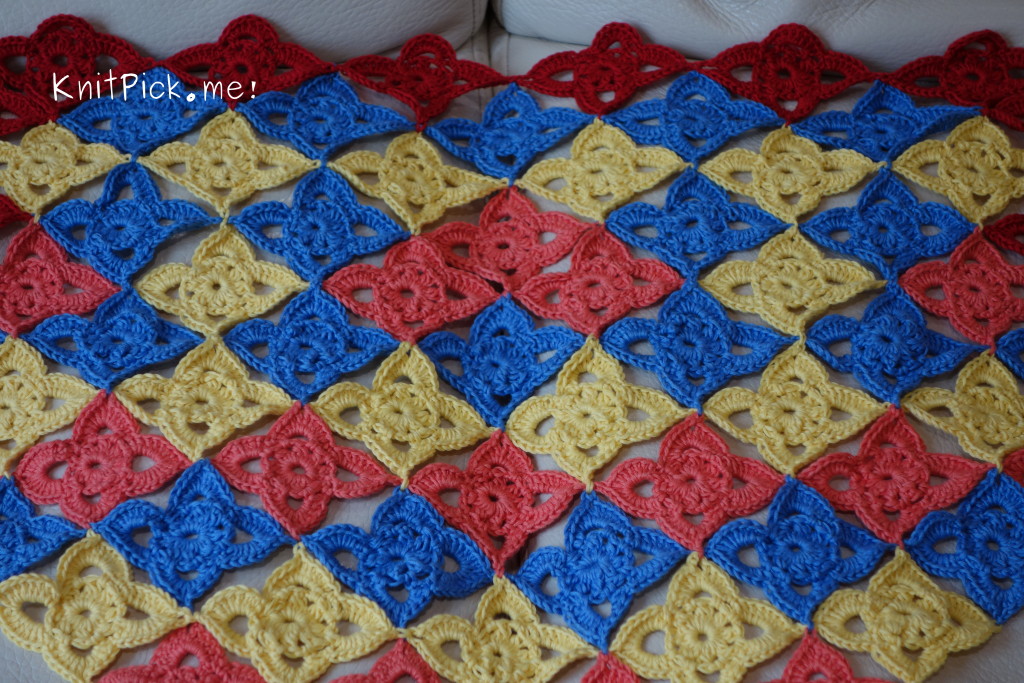 Needless to say that I run out of the right colours too soon and had to improvise finding a same bamboo yarn in red for the finishing edge and a few flowers in between. Hopefully it doesn't look too bad colour-wise in the end!
I gave it to my mum and she says she loves it.