After learning how to do Tunisian crochet, the first thing I tried was to create a neck warmer. I loved the tunisian simple stitch, easy to do and very simple to grow a crocheted piece of fabric. 
This was my first neck warmer with Tunisian crochet. I used Malabrigo Yarn Merino Worsted for this project: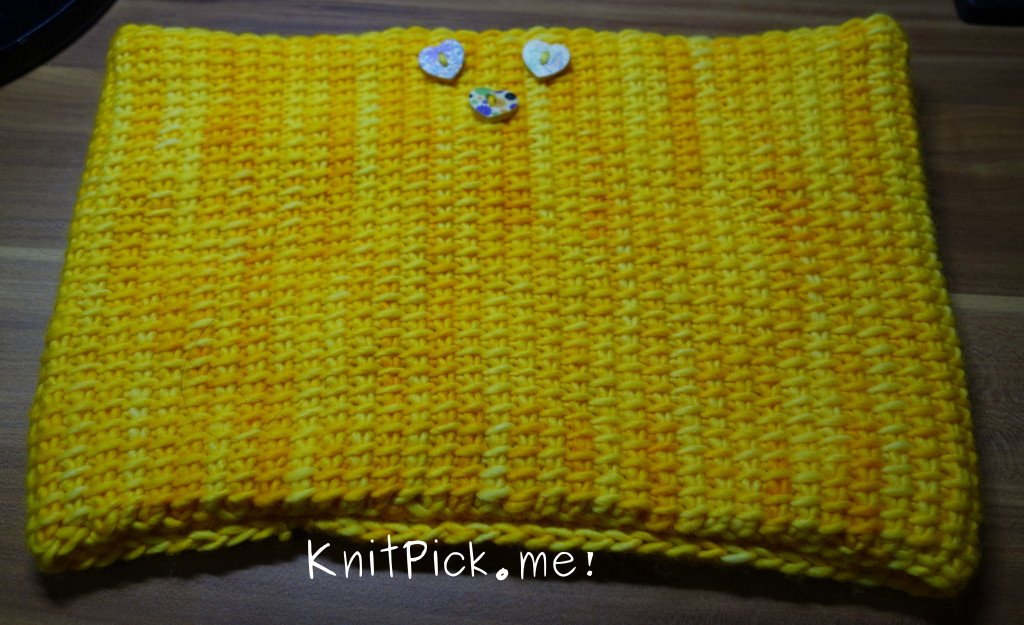 Unfortunately, I made the mistake of putting it into the washing machine once and it came out small and fully felted, so I made another one later on, tried to use the same yarn because I love it, but I promise this one won't end up on the washing machine by mistake: I learnt my lesson. When a yarn label says it shouldn't go into the washing machine, it is for a reason.
This time I added a few rows of a different stitch to spice it up a bit: