This year has been one of going back to sewing for me, after taking some time off from work in April I have had time to focus on my hobbies and continue learning about sewing. Quilting being one of my new interests, making a quilt is up my list of priorities… however doing a quilt from beginning to end, including choosing pattern and fabrics, cutting them all to the right sizes and putting it all together on my own had me stuck with analysis paralysis for quite a while. This is why, when I saw the Mystery Quilt Club announce that a new project was coming up, I decided to join.
There were quite a few fabric combinations to choose from and after a lot of discussion at home about what would go better with our decor plans (since making this quilt will take about a year), we chose to join #teamcluedo. It is quite a neutral palette with some reds that make it really nice.
The project takes 10 months of clues to come together and the fabric comes cut to the right size and ready to piece together with detailed instructions. Then it can be basted and quilted for a nice finish. I was really excited to see the palette and the fabrics for the first time: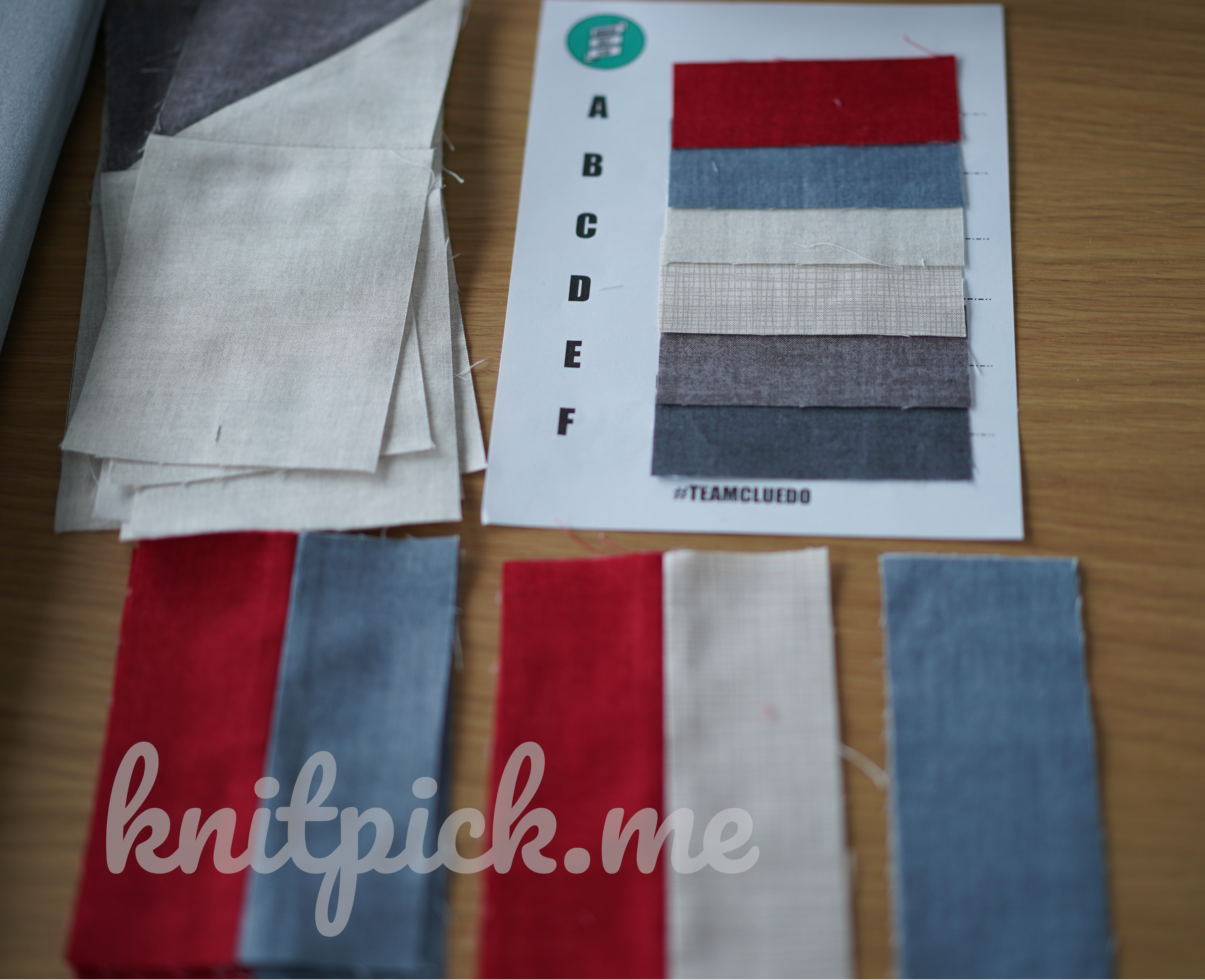 I spent a day leisurely sewing with breaks to piece together the first clue: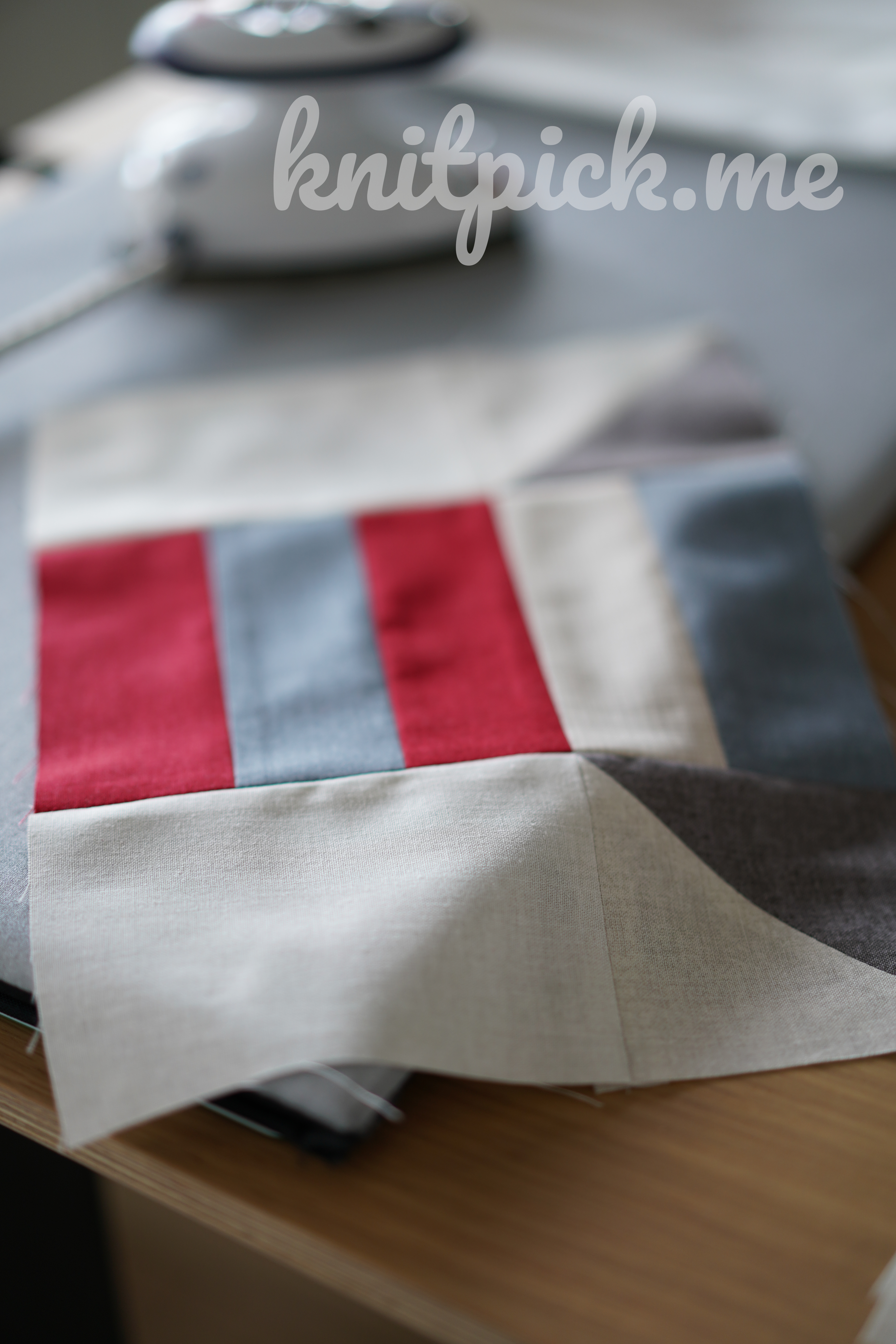 And there were 4 to sew, with that the clue 1 was complete: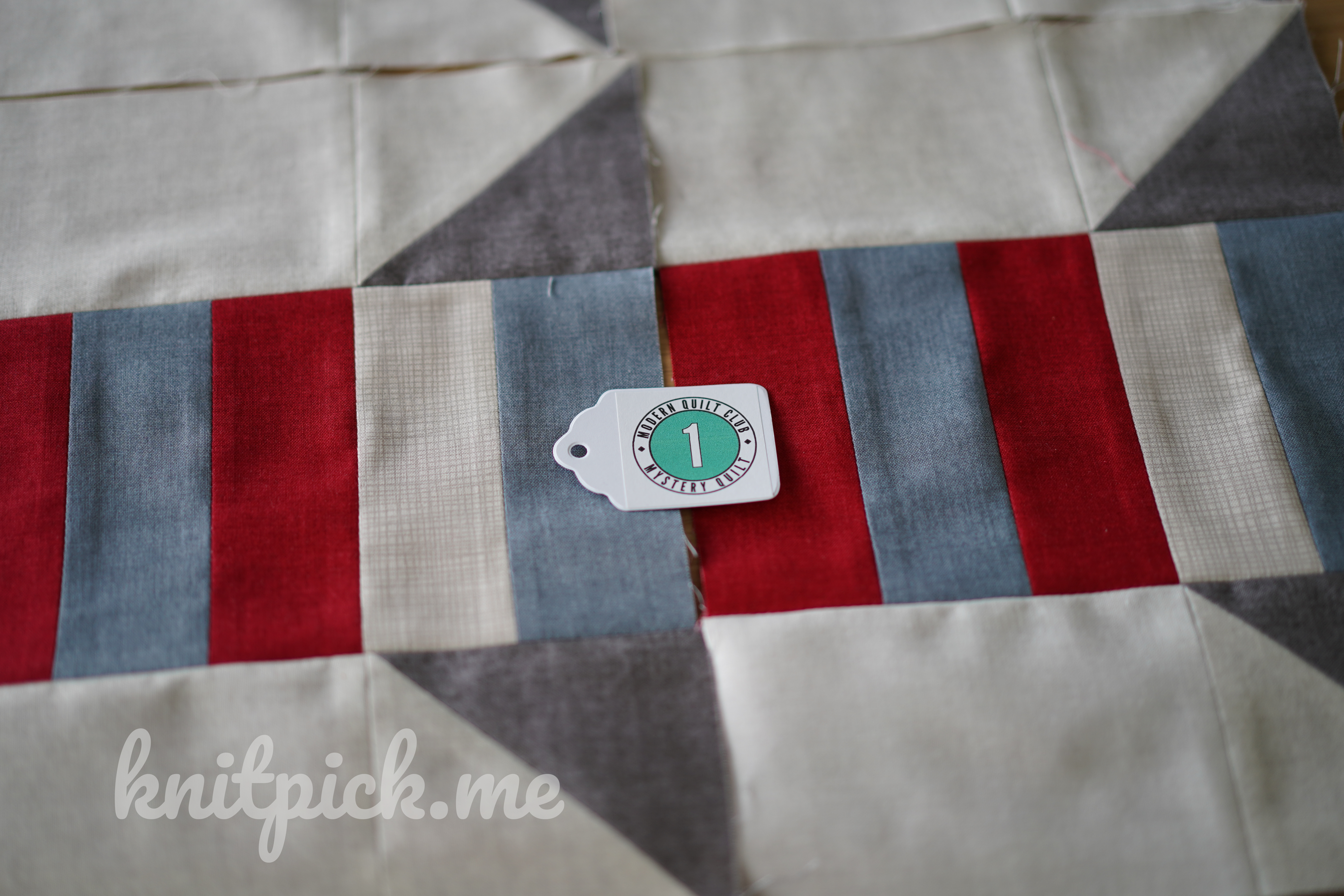 I will keep reporting as the quilt progresses, cannot wait to see what it will look like when finished! Loving it already… :)
Note the designer is Sheila Christensen, have a look at her website, it is full of inspiration!