In August 2020, I started my very first Mystery Quilt, it was called "Are you Game?". This was a 10 month program, run by the Modern Quilt Club in the UK. The way it works is, everyone gets a parcel every month with neatly cut pieces and a pattern to put together a block or a few blocks that would, in the end, come together to form a quilt I had yet to discover the design of. It is not like you are doing this on your own, there is plenty of people in social media around the world working on the same mystery as yourself, and seeing all the piecing from everyone every month is really exciting! In the last delivery instructions on how to put the entire quilt top together are sent and any bits of background fabric needed to make this happen. You can also order borders if you like this option. I am really glad I did.
After a year of clues, then building the top, then quilting it, here is the result in all its glory: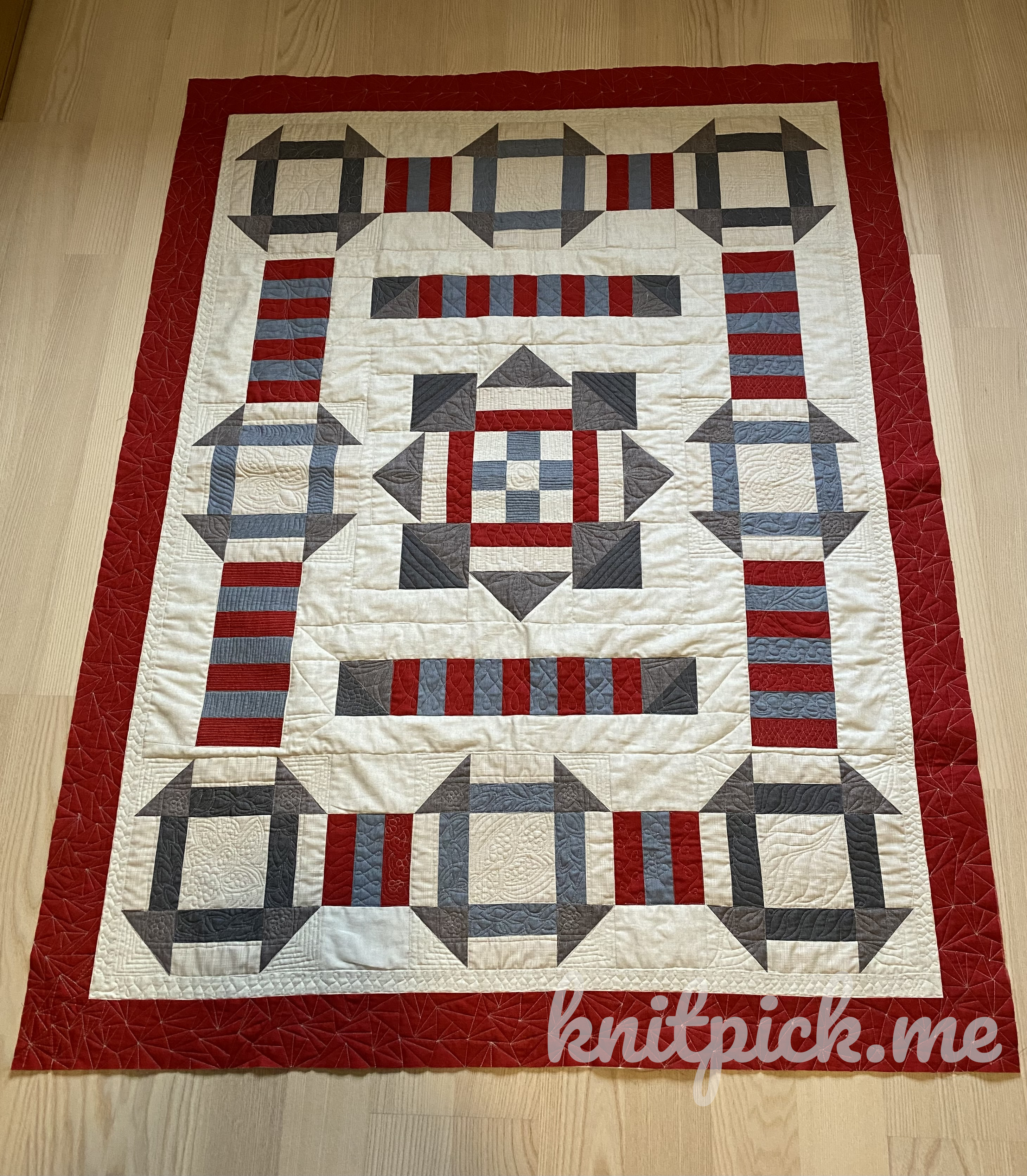 Even though I have finished other quilts along the way, I started this one before I started any other. And I have been working on it for a good year and a half, so it is quite dear to my heart at this point. The quilting is free motion quilting, the border, the bit that was most difficult and also looks the neatest comes from a design I learnt in the Free Motion Frenzy training from Karlee Porter, when she was explaining options to quilt borders and random background areas. I like it so much that I have decided to join her Graffiti Quilting training in 2022.