One thing that became clear during lockdown is that hobbies are to be cherished. Sewing was one of mine that had been dormant for quite some time. When I started trying to sew a dress a couple of months back I realised how tedious it was to try to sew neatly on the inside of garments with just my sewing machine. That is when I started to look at overlockers.
Originally I thought that a coverstitch + overlocker combo machine was the way to go, but after some research it became clear that both those functions really belonged on different machines, and since space was not a problem for us at this point, I decided to buy an overlocker only machine and think about a coverstitch machine at a later time. This is what my Bernina L460 looks like: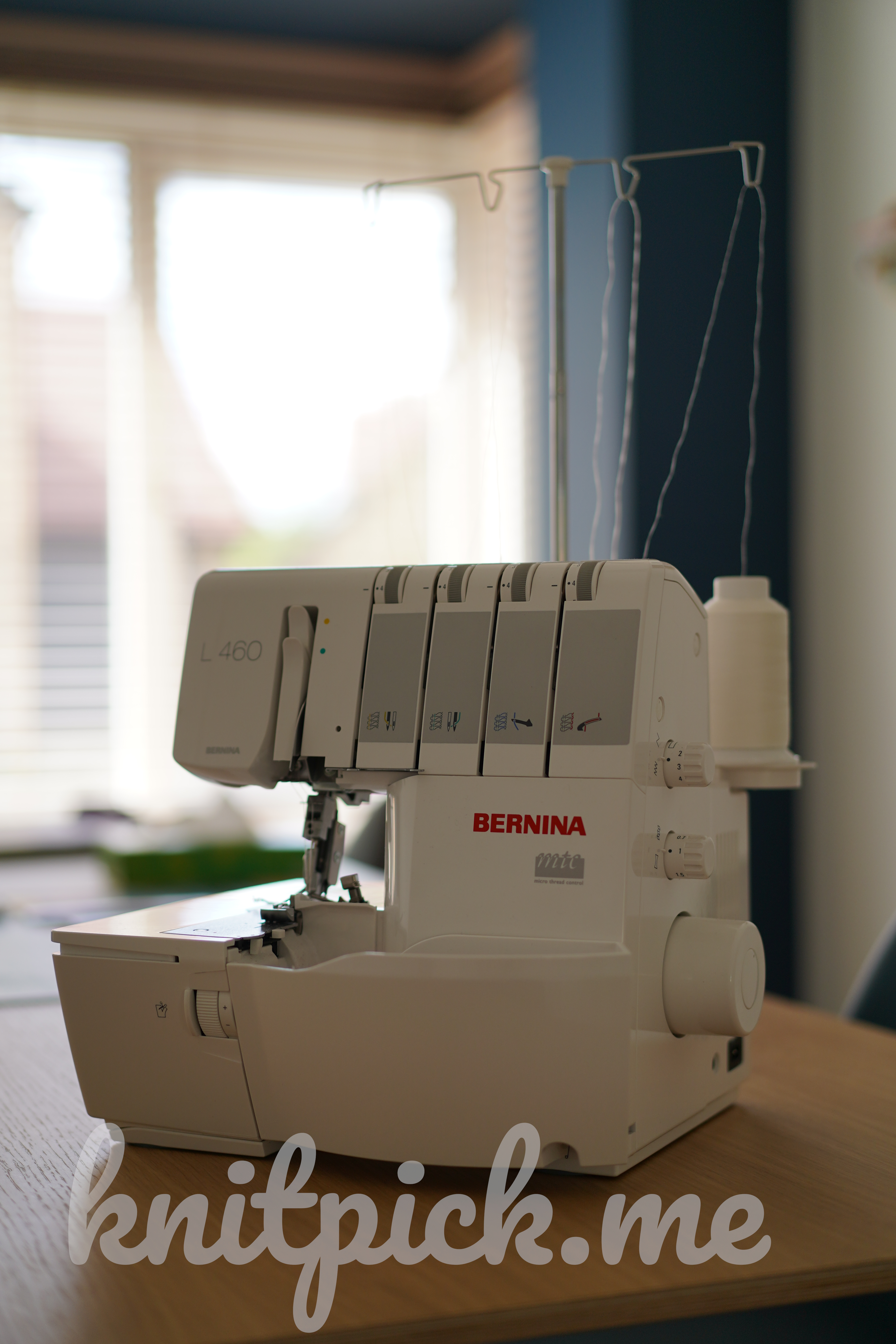 For those of you who haven't thought about which machine is the one that makes the stitching you see inside most of your store bought garments, this is what the overlocker stitching looks like: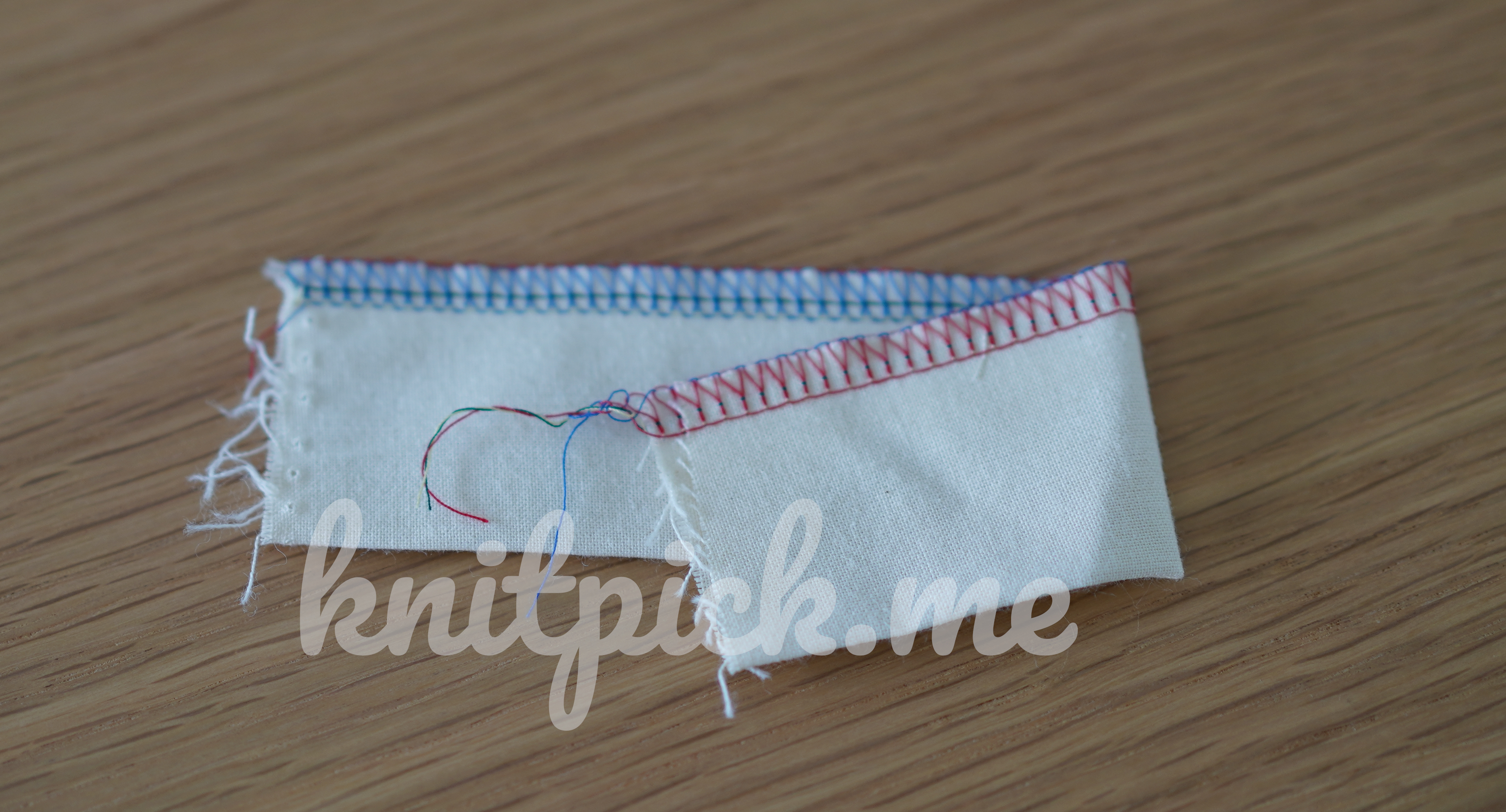 It has two needles (that can be used together or not, depending on what stitch you are after) and two loopers, an upper looper and a lower looper. There is no bobbin. There is also a blade that cuts the fabric and a little tray that collects the scraps of fabric as you sew. This is quite different from a sewing machine but also really powerful. It leaves very neat edges (no fraying). It uses up to four different threads at any given time and the cutting length as well as a few other things are adjustable. There is pretty much no turning on corners, so you sew in straight or curvy lines and then go again from the other side if you need to turn a 90 degree-ish corner.
This is what the machine looks like on the inside: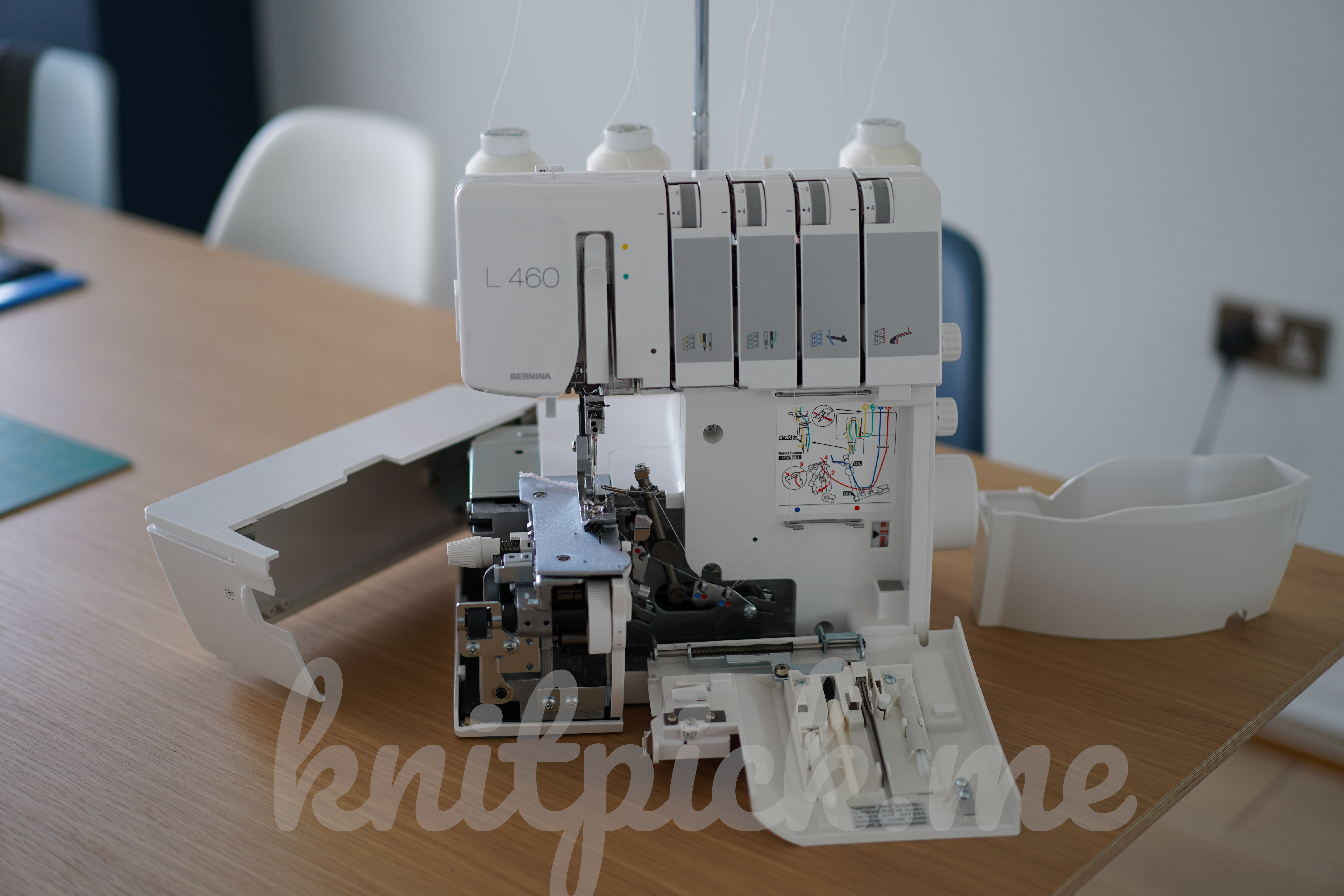 I have been sewing some masks and some home cushions with it to get acquainted and I couldn't be happier with the result, it certainly is a very good tool for my sewing toolbox!