One of the most daunting tasks when buying a new house, like we did last year, is to give it the finishing touches that make a house your home. In the past, we've gone for ready made finishing touches. But we are getting more particular about our home decor as we grow more capable of making our own things so we have decided to go for a home made approach. Plus the current shopping climate also invites to make things at home.
We have a room that is set up to be on the floor playing legos, puzzles and any other hobby that requires a lot of fiddling space (cutting fabric also comes to mind), and as such, we went with a sofa that would allow us to chill at floor level, a lovely three panel futon from the Futon Company. The colors of the room are cheerful, so we had to go with some colorful cushions too. The cathedral cushion seemed like a good match so I made a second one to go with my first ever home made cushion: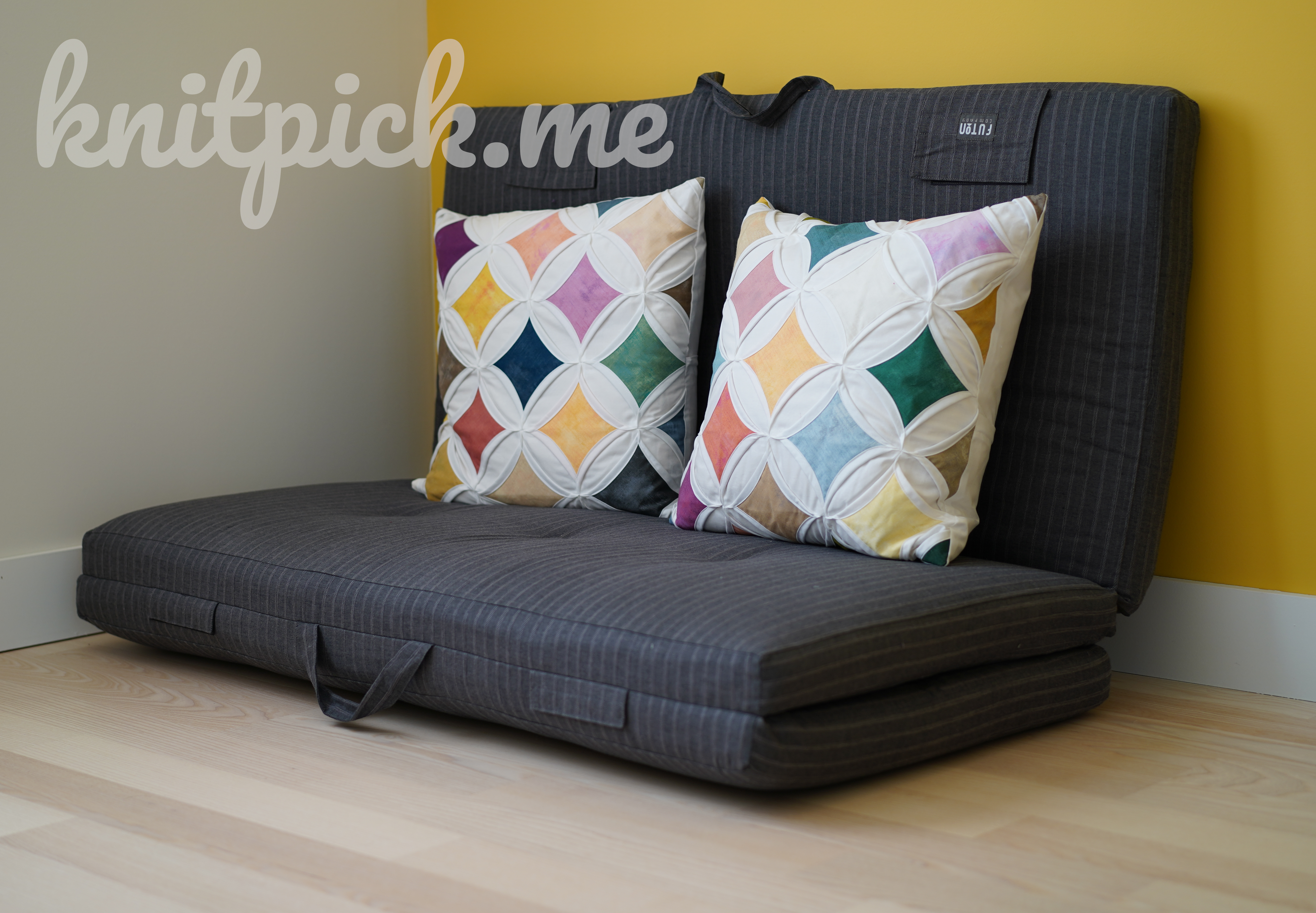 We cannot be happier with the result, and they happen to have a filling of down+feathers that makes them really comfy!