It has been almost a year since I last posted on the blog. And what a year it has been. I have been busy learning a new craft and sewing. I have learnt how to sew straight seams (really straight seams) and I have learnt how to quilt (not very well yet, but finished is better than perfect).
Spending over a year not leaving the house has been quite an experience. We used to do holiday trips regularly or day trips to places to enjoy the local cuisine and amenities. This has not been posible due to the pandemic. Not only that, some loved ones are no longer with us. It has been a tough year. Protecting the loved ones meant not seeing them, and not allowing the rules to be relaxed. Last year I also happened to find myself out of a job, took a few months to recover from stress and really to figure out what I wanted to do next. In the midst of all this, I found focus on learning to quilt. Creating things that could then be gifted to loved ones being one of the many appeals.
Shopping has also changed during the pandemic. I used to love going out on a weekend and do some shopping. We have not visited a shop since February 2020. Groceries have all been bought online. All the fabric and tools I needed for the craft were also purchased online. All the advice and training I got from awesome crafty communities online. Found new friends online and had meetings as part of sew alongs. It has been quite a year, I cannot wait to meet all the new friends in person.
Here is the first quilt I made (and last if you consider all the other ones are still not finished, just pieced or in the process of being pieced)… some of them only planned. For fabric, I got a precut set from Jordan Fabrics, a Hoffman Metallic Sparkle & Fade Pre-Cut 12-Block Log Cabin Quilt Kit - Metallic Shadows. I chose a precut set because I was not really sure how to go about cutting fabric for a quilt, so I thought that'd be handy to start with. It came with its own pattern too, a very simple one. It took a while to arrive, all the way from the US, and the pieces looked gorgeous: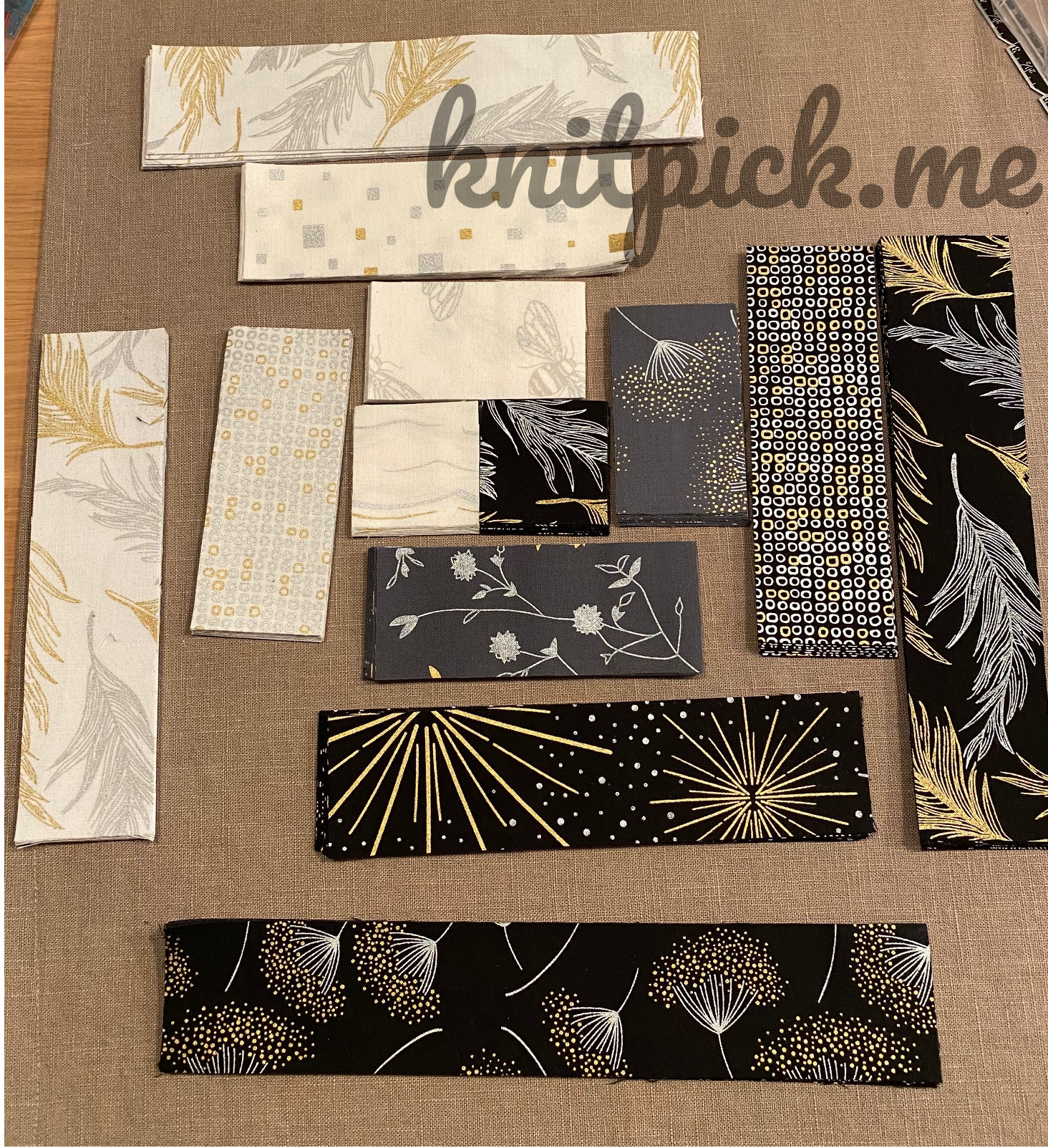 After the piecing, I basted the quilt. This is the process of putting the backing, the batting (filler) and the quilt top together to be able to start quilting. I did baste it on the kitchen floor, using frog tape to secure the backing fabric to the floor (I saw this tip on a few online tutorials).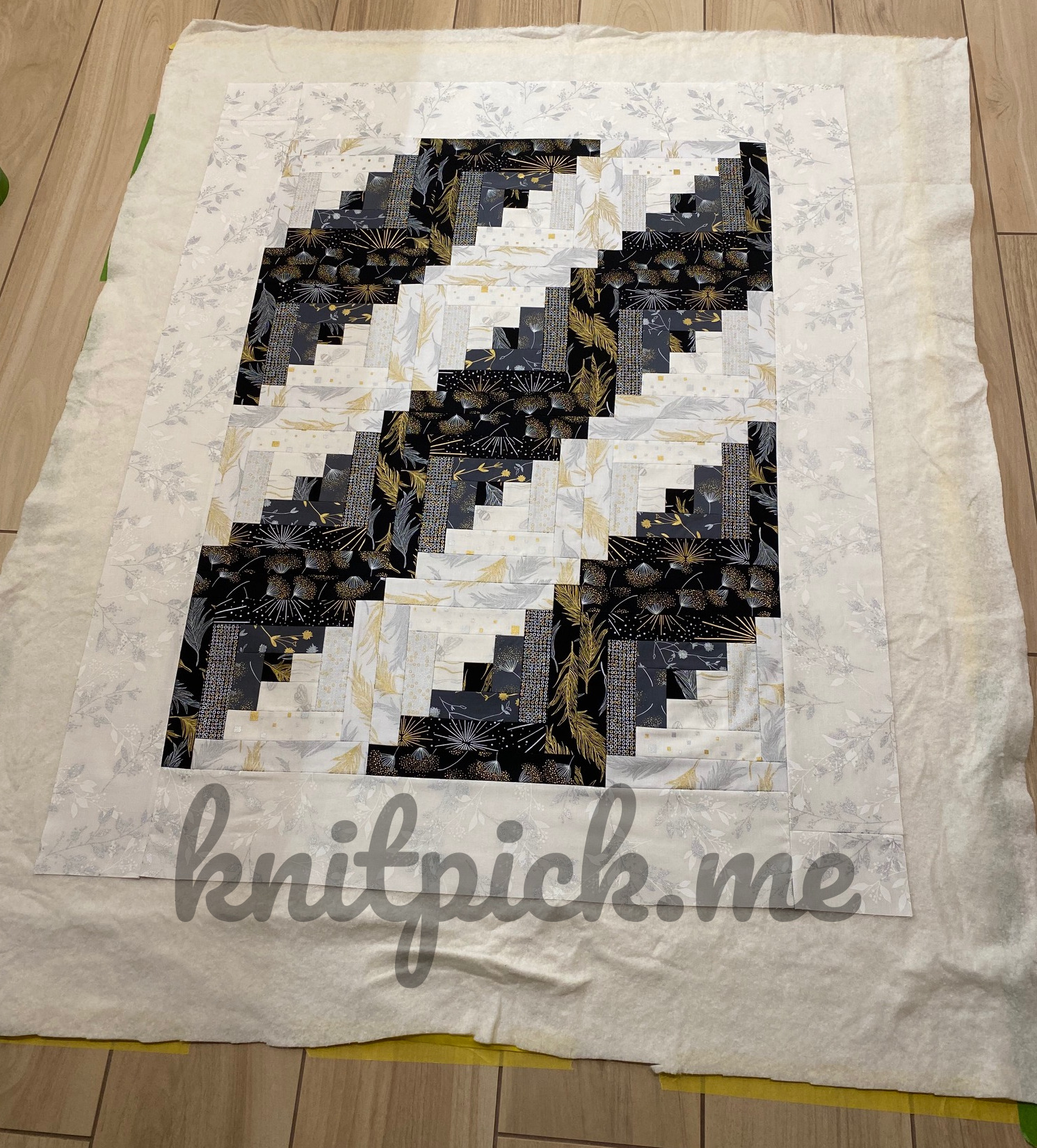 Once basted, the quilting can start. This is as fun as piecing or more. I decided to use a ruler because free motion quilting felt really unnatural and clunky at this stage.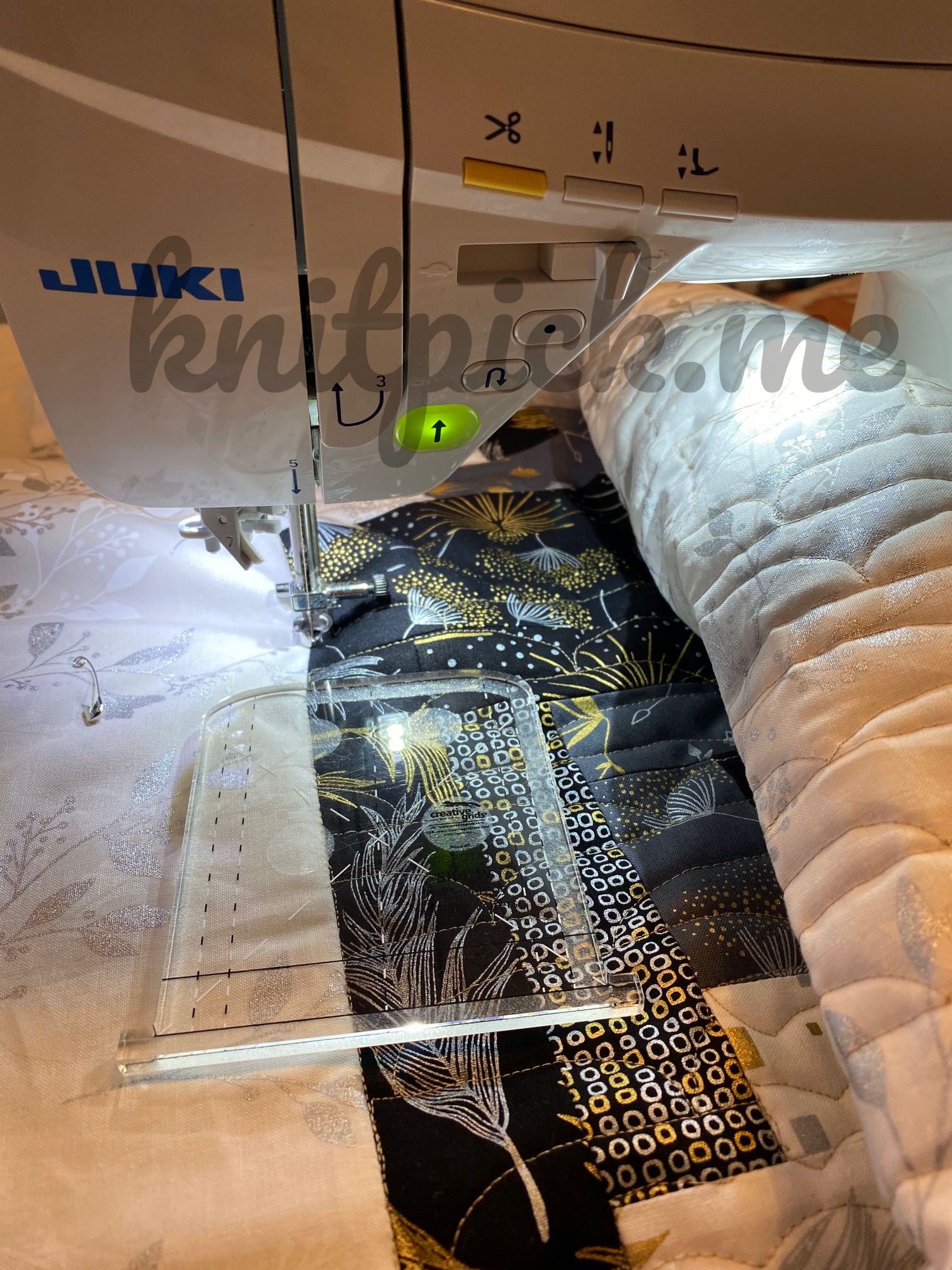 I did this quilt fully on my home sewing machine. The throat space on that machine is 8 inches. Maneuvering the quilt was a bit challenging but not a lot, since it was a smallish quilt. I had an issue with thread, it kept breaking when I was quilting the border. This was very annoying and it almost made me give up. It turns out the thread I was using was in bad condition, it would break much more easily than others I had from the same manufacturer and weight. So changing the thread helped a lot.
Once the quilt was finished, I did the binding with grey strips and shipped it to my mum, who I have not seen since 2019. This project had so many firsts for me. First quilt, first pin basted quilt (bigger than a sample size), first time with rulers, and first time binding.