About a year ago now I decided to start knitting, that's when the idea of this blog started even though I had been a crocheter for a while. I attended a few face to face courses about knitting at my local yarn shop, and I also lined up a few on-line courses to keep me trying small and new projects. The project I love the most from that time is the Christmas hat, I made one for me and one for my partner! For the record, most of my online courses are still waiting patiently for me to have time to devote to them.
I discovered this hat during the Knit Lab: In the Round class from Stefanie Japel. This is how it ended up looking (this is the first knitted item I made and I could really wear):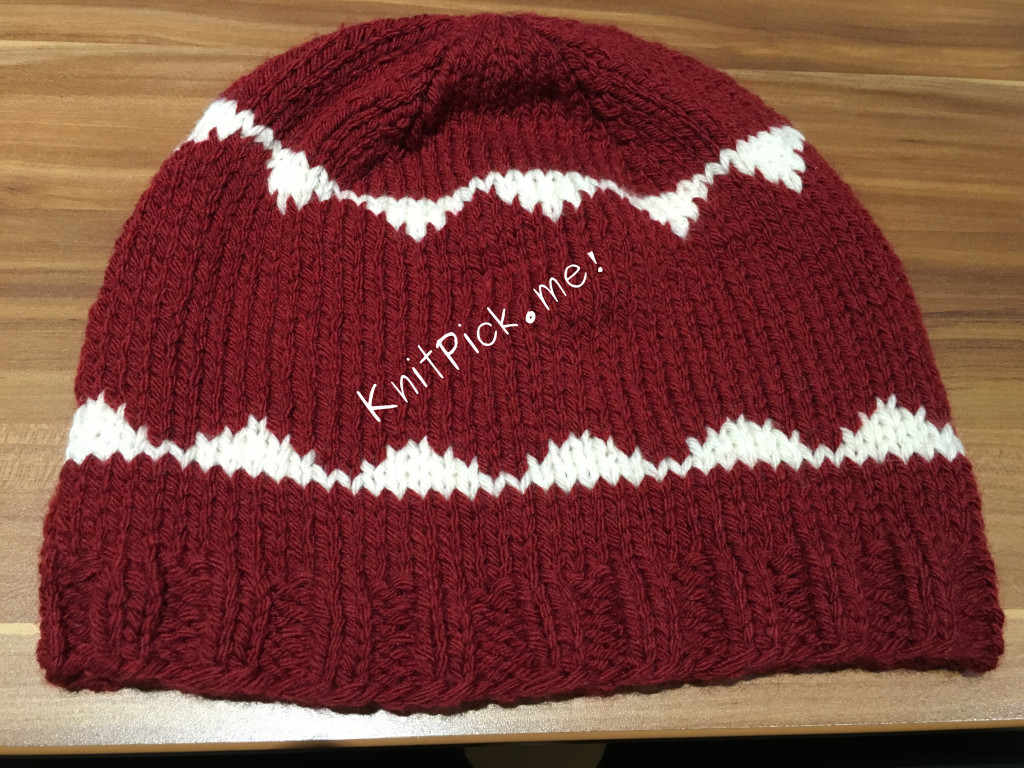 The yarn featured is Wendy Mode Chunky, colours chillli pepper (211) and vanilla (202). This yarn is 50% wool and 50% acrylic. I find it quite nice to the touch and very warm.