A few months ago I bought some Berroco Mykonos yarn in San Francisco. I also bought a pattern for it, the Azufral pattern, written by Donna Yacino. Now, after a few months with not a lot of spare time to work on it, I have managed to finish the capelet: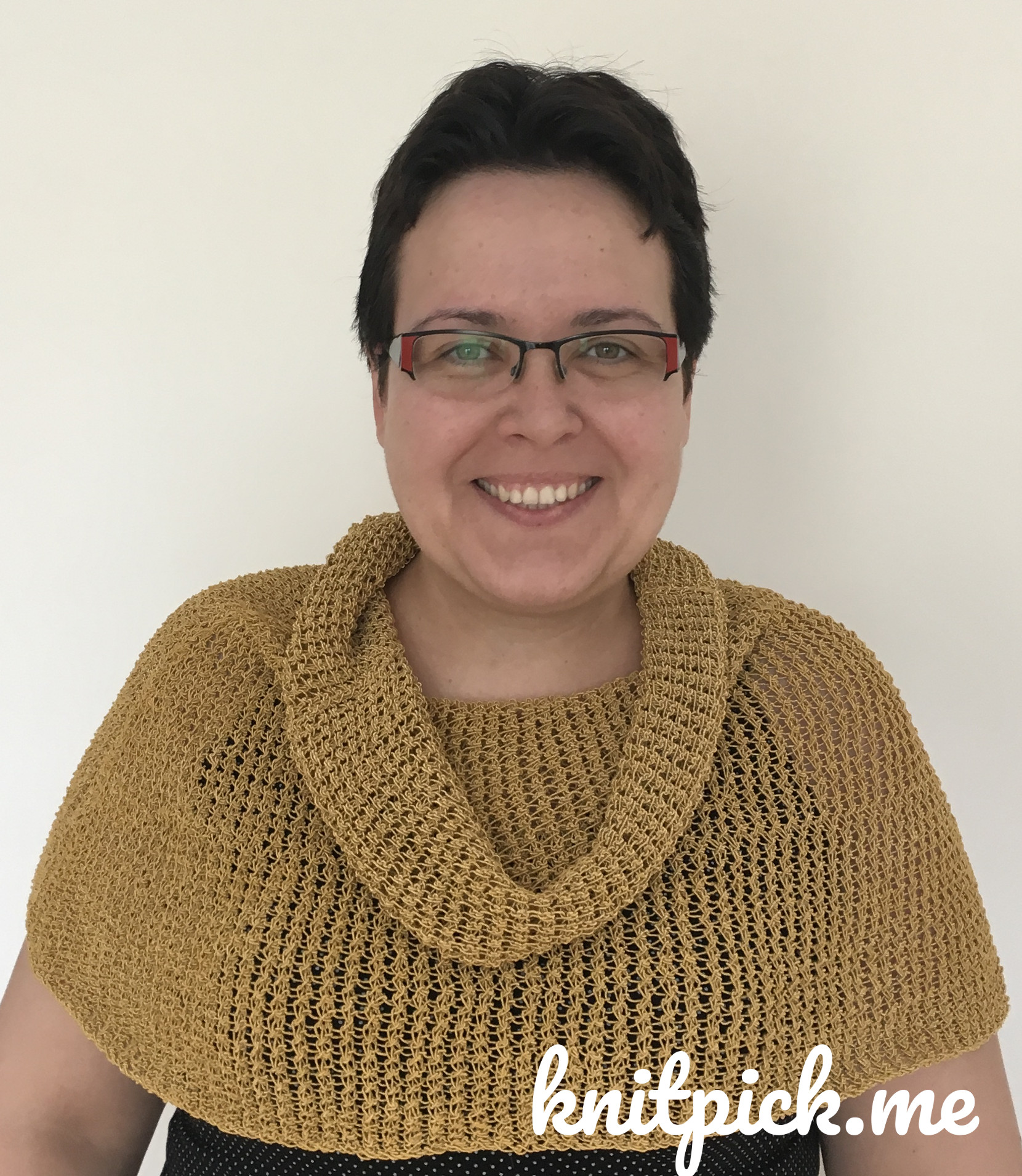 The pattern was followed verbatim, adjusting for gauge and measurements of desired garment. The needles used were Knit Pro Symfonie Cubic Square Needles - 30cm (Pair) - 4.00mm, single pointed.
The yarn is Berroco Mykonos (66% linen, 26% nylon, 8% cotton), color aura (8544), handwash in lukewarm water only and lay flat to dry. I hardly ever go for yarn that is not machine washable, but this one was so shiny and nice to the touch that I could not help it.
The fabric looks as follows once finished: