It has been a long time since I have looked at all my plans for crafts and gotten them organised. I normally have very little time or energy after a full day of work to do anything other than relaxing reading something easy (news or blogs) and gather information about events and news on the crafty world.
This Easter I have made time to organise all the Craftsy courses I have bought over time because I was interested on one technique or another. Three years of going for discounted courses when there are sales have left me with 38 online courses to do. I went through all of them, extracted their syllabus and put them next to each other on a spreadsheet. Finally some order in the chaos!
Now all I have to do is find some time over the coming months to go through them and get clued up again on all the cool knitting and crochet techniques: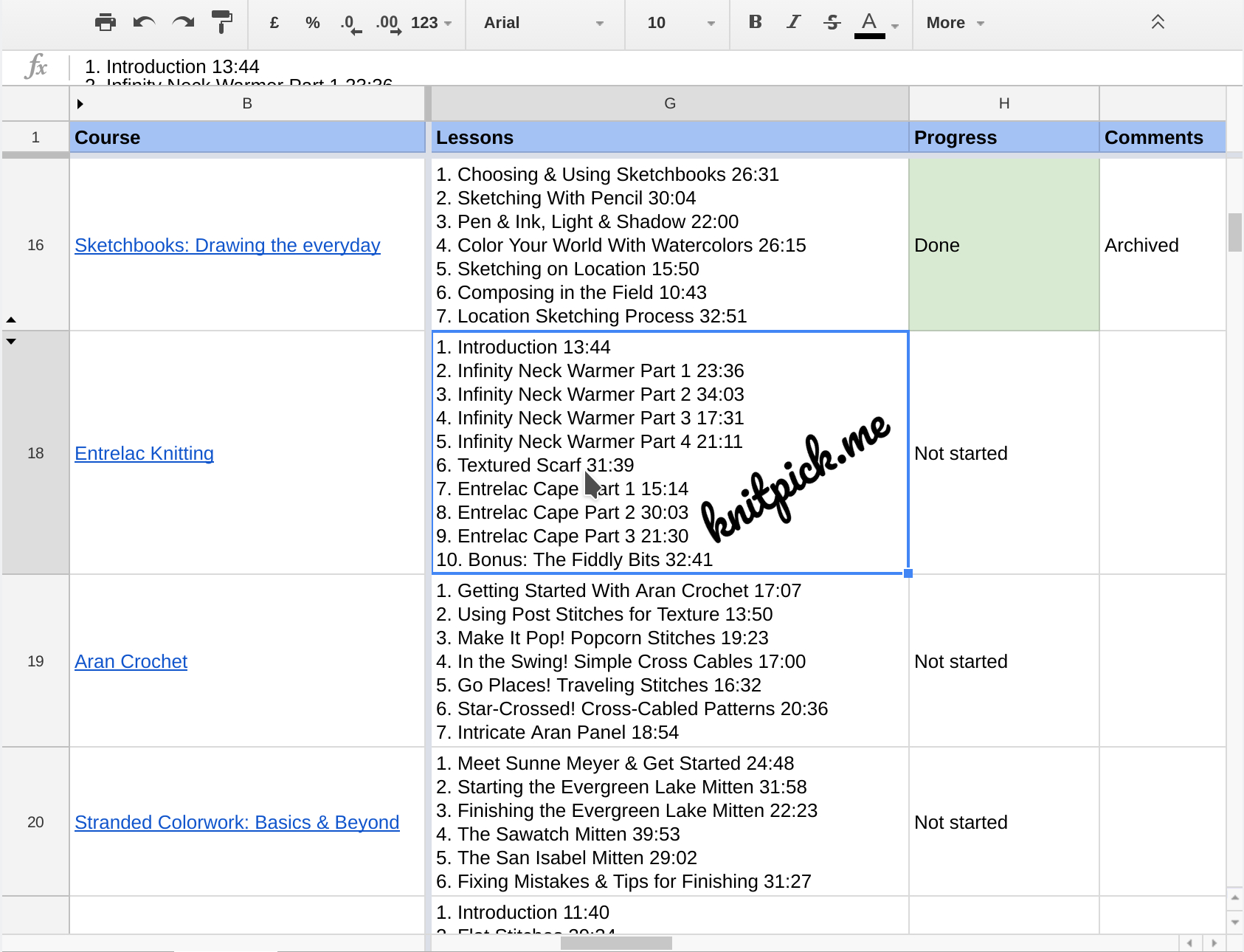 Other things that need getting organised are my stash and patterns. I keep buying more and more yarn for different projects and never find time to actually make them. Then the opportunity passes (like making a couple of amigurumi for a wedding or a blanket for a newborn baby), and I am left with all that yarn without purpose. Am I the only one with this problem? I suppose not.
Plan the coming months: use up stash and go through my online courses. Post about the ones I like the most.