Last weekend I attended a class at The Sheep Shop. It was the Easy crochet lace class by Joanne Scrace. Just for attending the class, we got a copy of the Acer Shawl pattern by Joanne. It was easy to get into the rythm of it and well explained. This is the sample I managed to do during the three hours of the class: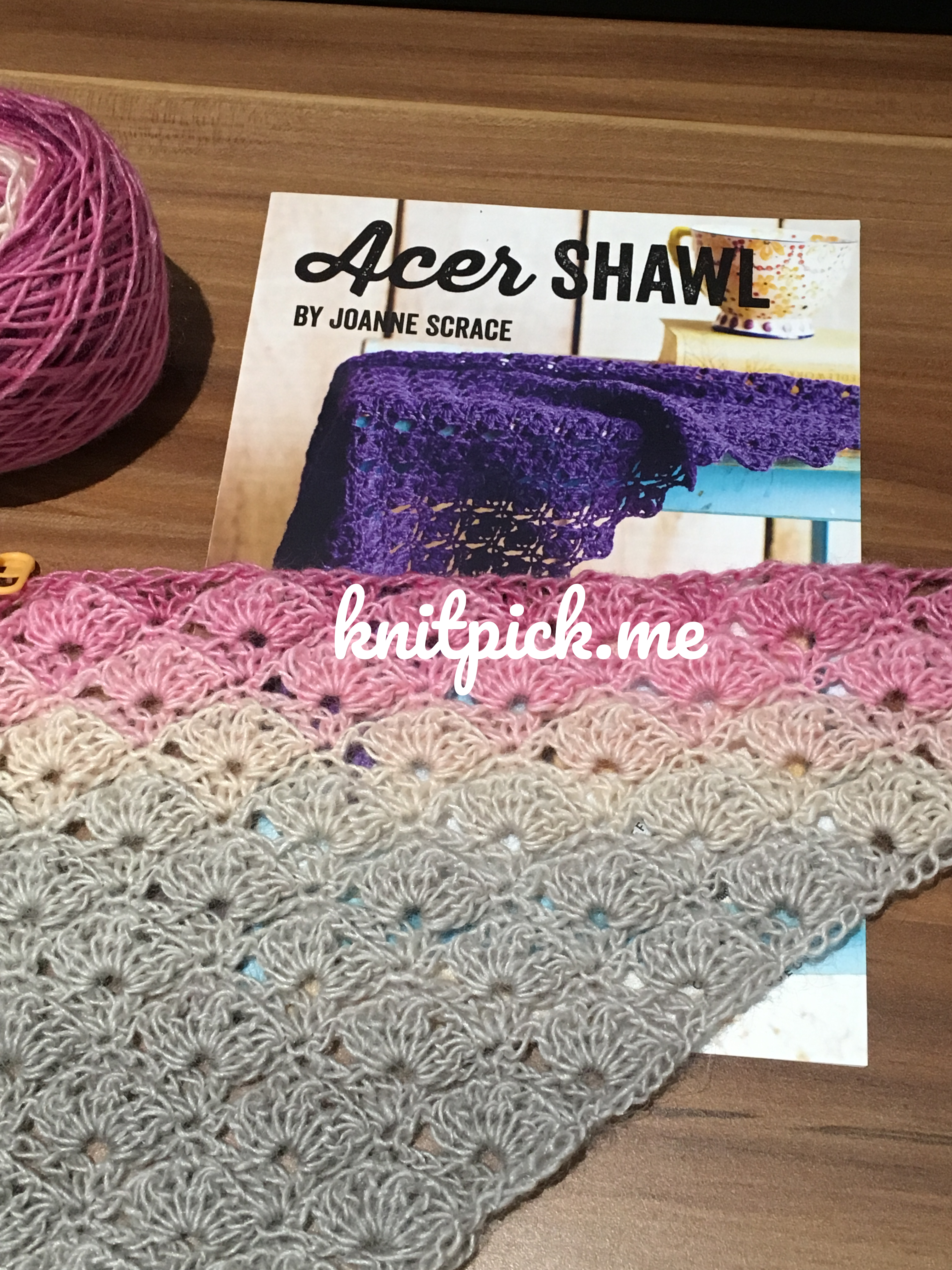 I have continued working on it this week, and I managed to finish two skeins of 50g each of Louisa Harding Yarn, Amitola, color Tinkerbell (134). I have bought a third skein to make it slightly bigger, but it is looking lovely: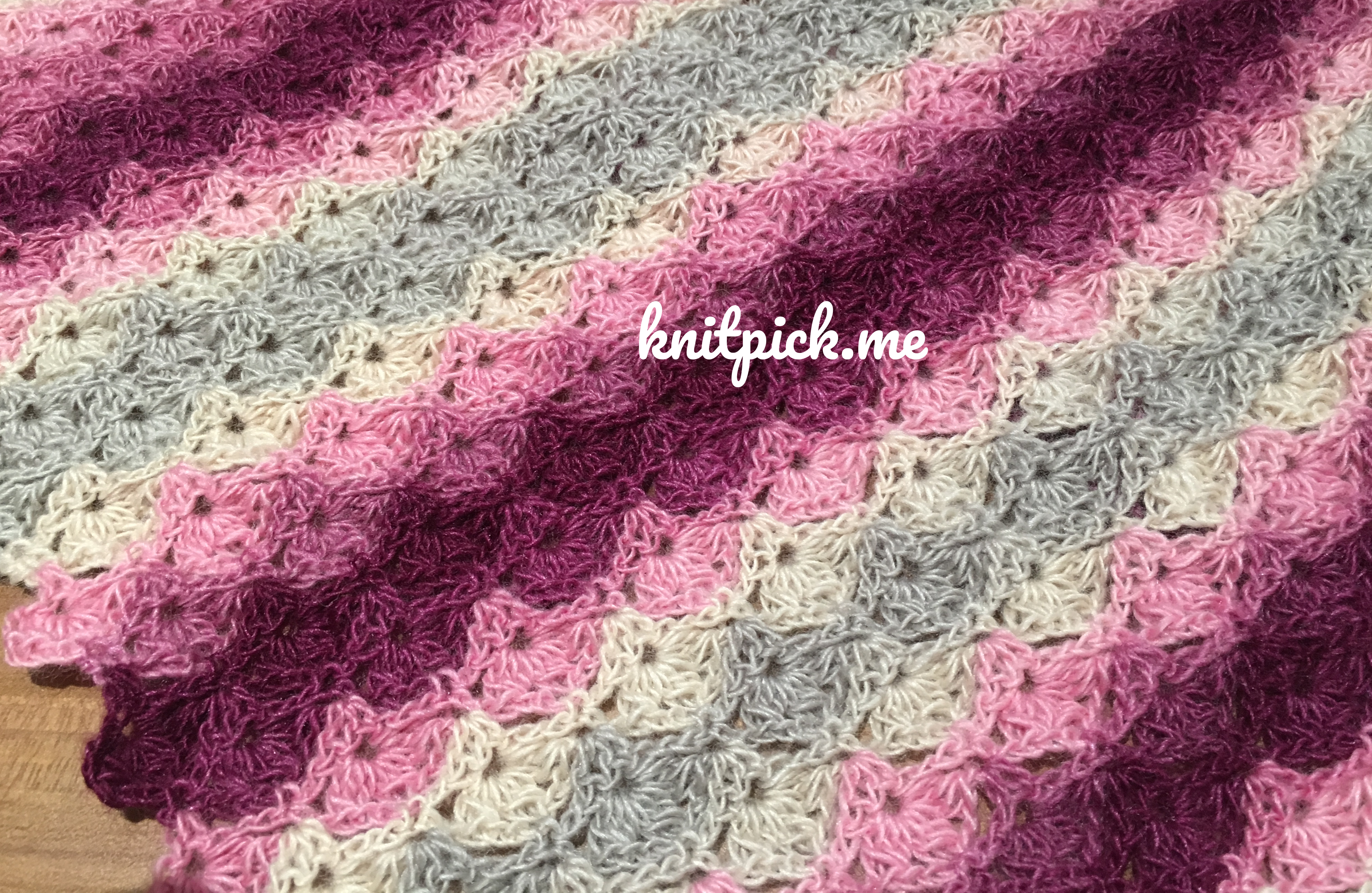 Crochet hook used for this: 5.0mm.
This was the first time I work with a colour changing yarn on a project like this. I have been rather careful when changing skeins to match the tones of both ends of the yarn and the trick worked wonders for a very neat finish.
Thank you Joanne for such a lovely and simple pattern!